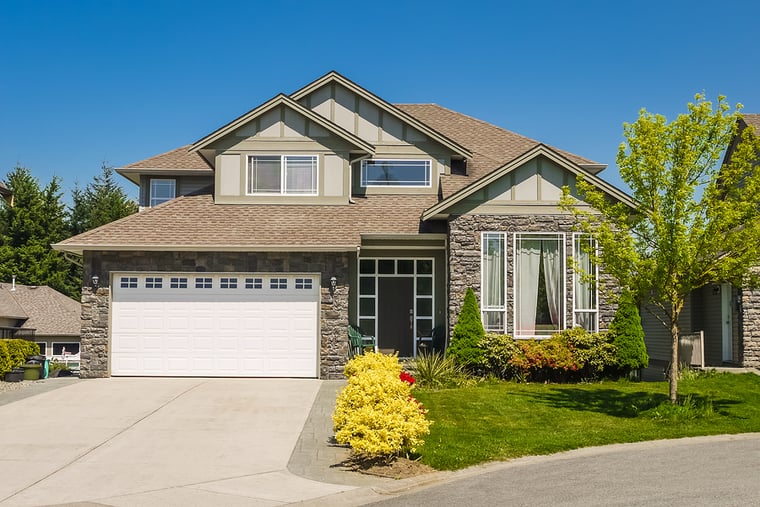 When it's time to select a new roof for your home, there's a slew of specific details to consider. One vital detail to explore is the type of climate that houses your property. A home in a dry, arid desert climate has different needs than a property in a mountainous region with varied weather conditions. Here's what you need to know about choosing a roof ideal for your climate.
The Color of Your Roof Can Influence the Temperature of Your Home
A small detail that can influence the temperature inside your home is the color of your roof. Homes outfitted with dark-colored shingles (like gray, black, and brown) will retain heat easier than similar properties that have light-colored roofs. The reasoning behind the temperature difference is simple: dark hues absorb more light (and heat) than light colors.
Whether you should select dark or light shingles depends in part on your climate. If you live in a region with hot temperatures and only the occasional frigid night, selecting a light-colored roof is an easy way to lower your cooling bills. However, if you reside in a region with a propensity for cold temperatures, like some areas in the mountains, the heat retained by the dark shingles can lower your heating bills.
Your Roofing Materials Should Suit Your Climate
The materials you use for your roof are another important item to explore. Certain materials are more effective at keeping the heat from hot, stifling temperatures out of your home, while other options work well at helping your home stand up to extreme weather conditions.
Homes in warm regions, like the desert, will benefit from a roof comprised of materials known to be heat-resistant, like terracotta tiles. You can even improve the heat resistance of your terracotta tiles by utilizing a professional roofing company that can cut the tiles so that they permit optimal air flow. Concrete tiles are another roofing option well-suited to warm regions.
Metal roofs are a suitable alternative for homes in a variety of climates. If you stick with light-colored metal, the roof will reflect heat, while a dark-colored metal will absorb heat. Slate is another possibility that can suit a wide temperature range; again, stick with the light colors if you live in a hot climate.
Homes in the mountains may be exposed to a wider variety of harsh weather conditions than properties in the desert region. High winds, fire, and hail are just a few weather phenomena these properties must be ready to face. Look for a roofing material that's designed to last for optimal durability. Clay, asphalt, and coated steel are just a few superior options for properties that need roofs resistant to the elements.