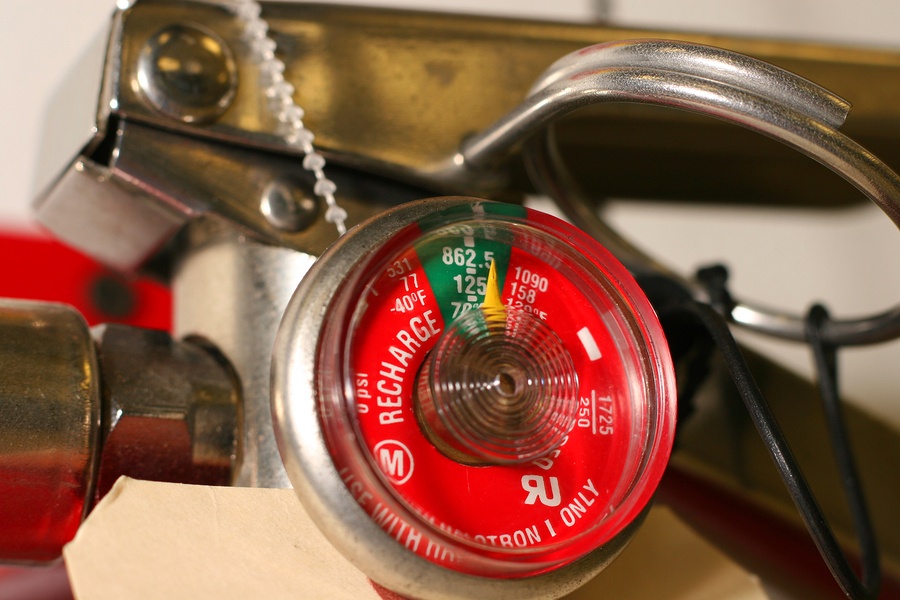 You don't shirk from a home maintenance challenge. But you don't exactly want to spend weekend after precious weekend with a flashlight in your hand and a ladder propped up against the side of your house, either.
If this sounds like you, First Quality Roofing & Insulation knows your style: Proactive but efficient – and on the lookout for a fall home maintenance list you can accomplish in one weekend. You may need to call for outside help to cross off a few of these 10 items from your list, but who wouldn't? The important thing is, your home will be ready for the cooler temperatures while you'll feel like the coolest person in your home for being so proactive and efficient.
Replace your furnace filter. You should check it every month, but some people are still stuck in the habit of tending to this important home maintenance task in the spring and fall. A clean filter helps your system run more efficiently and prevents breakdowns.
Flip the switch on the ceiling fans in your home so that the blades spin in a clockwise direction. This reversal – from the counterclockwise movement in the summer – will push warm air down from the ceiling to keep you warm.
Replace the batteries in your smoke and carbon monoxide detectors. Then test the detectors to ensure they work.
Check the condition of your fire extinguishers. If they show any sign of damage, they should be replaced. Make sure one extinguisher is placed on every floor of your home as well as in the kitchen.
Replace damaged caulk or weather stripping around windows and doors (including your garage door) to stop air leaks in their tracks and keep your energy bills in check. Put weather stripping around movable components and caulk around the stationary ones.
Seal holes and gaps around your home, especially near the foundation and on the roof. Doing so is like putting up a "no vacancy" sign for rodents and small animals.
Prune trees to for damaged or dead branches so that they don't fall onto your roof or property.
Clean out gutters and downspouts so that water flows freely and doesn't accumulate on your roof and then seep into your home. Check for damaged connections, too, and tighten hangers and brackets.
Schedule a chimney inspection, which the National Fire Protection Association recommends once a year. If it's been a while since your last one, the inspection could culminate in a chimney sweep to remove creosote – that thick, black substance that could ignite a chimney fire.
Schedule your annual roof inspection with First Quality Roofing & Insulation. Your roof is your home's best defense against the outdoor elements. So, we'll look for missing, loose or curled shingles as well as for damage to the metal flashing in valleys, around vents and near the chimney – as well as about a dozen other things. Our inspection should appeal to your proactive and efficient tendencies. And, especially if it ends with a quick repair, it should give you the peace of mind that First Quality is known for spreading all over the greater Las Vegas area.