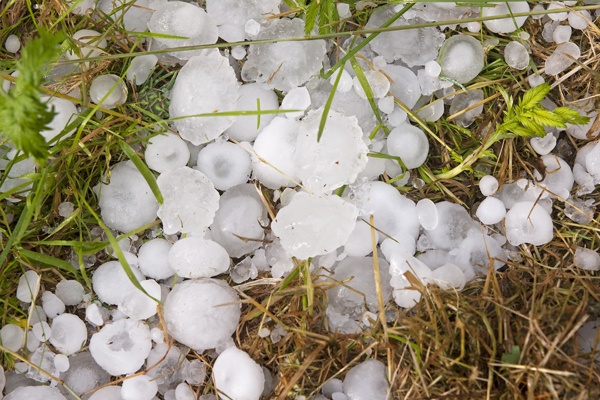 Las Vegas has already seen several severe storms this year, and El Nino is expected to bring more in the coming months. With these storms come wind, lightning, rain and hail. While all of these can cause property damage, hail in particular can wreak havoc on homes' roofs. If you're home is struck by a hailstorm, make sure you call someone to examine and handle any hail damage repair that is needed.
Hail Damage Can Be Serious
In some cases, hailstorms cause serious damage that you can plainly see. A hailstone the size of a baseball weighs about 5 ounces and can travel up to 100 miles per hour. If such a piece of ice struck any residential roof, it would at least leave a mark -- if not a hole. Even quarter-sized hail can fall from the sky at 75 feet per second, which is plenty fast enough to damage shingles. If any pebbles are contained within the ice ball, which they sometimes are, the damage is only worse.
Hail Damage Can Be Minor
In other cases, however, the damage caused isn't as evident. Smaller hailstones might only cause minor damage that you can't see from the ground. In fact, you might not notice it without a trained eye.
Even minor hail damage should be repaired, though. Although it might not cause issues now, any hail damage will shorten the life of your roof and lead to problems later on.
Call a Roofer to Fix Hail Damage
Whenever your home is in a hailstorm, you should call a roofer to come and inspect your home's roof after the storm. An experienced roofer will be able to check your home's roof and help you determine whether repairs are needed. If you're in the Las Vegas area and have hail pelt your home this year, feel free to contact us at First Quality Roofing & Insulation.
At First Quality Roofing & Insulation, we're happy to assess and fix hail damage your home has sustained in a storm. Even if you aren't sure whether your home was damaged, contact us so we can send one of our experienced roofers to come and look at your roof.