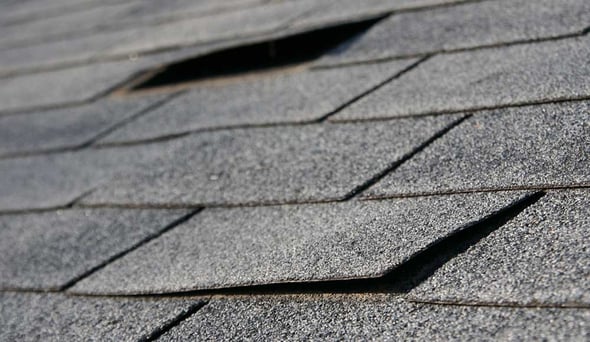 Your home is your castle, which means your roof is the ultimate crown. It does the job of keeping your family dry while keeping the external elements at bay.
In other parts of the country, natural disasters such as hurricanes and heavy snows make the need for shingle repairs readily apparent. However, just because our Las Vegas climate tends to be pretty neutral and devoid of adverse weather conditions, it doesn't mean your roof doesn't deserve your attention.
Shingle Repairs 101
Shingle roofs last for about twenty years, but the individual shingles often need some love and attention within that two-decade timeframe. As an upside, shingles are small and easy to replace when they wear out, so you won't usually need to do an entire roof renovation if you catch problems in time. That said, each shingle can develop holes or become loose at any given time, which can result in extensive and costly damage and repairs.
What Causes Damage to Shingles?
Shingle damage can be caused by any number of things. Naturally, storms are at the top of this list, as hail and wind damage can impart significant stress on each individual piece, thus weakening your roof as a whole.
Other common factors include:
Sun damage. In Las Vegas, sun damage can be especially harmful. When your roof is exposed to constant sun, heat and UV rays, the shingles can begin to warp and lose their grip, thus allowing moisture and the elements to creep in.
Wind damage. When your shingles are already weak, high gusts of wind can deliver incredible amounts of damage by picking up the shingles at their weakest points and knocking them loose or tearing them.
Clogged Gutters. When rainwater backs up and has nowhere to go, it will begin to seek the path of least resistance. If your gutters are clogged, the water will likely find its way beneath your shingles, allowing water to infiltrate your home and damage it beyond the roof.
Poor attic insulation. If your attic insulation has been poorly installed, it could lead to overheating, which can also result in damaged shingles from the inside out.
Reactive Repair & Proactive Maintenance
If you notice something isn't right with your roof, it's vital to call on the assistance of professionals right away. Shingle repairs aren't always as obvious as they may seem. A bad storm can loosen vital parts of your home's protection, so if you notice a tile or two that looks out of place, ask a roofing professional to investigate. It's always best to err on the side of caution, and replacing a few shingles is far more affordable than replacing an entire roof or dealing with the aftermath of water damage that could result if your shingles aren't secured.
To avoid unexpected circumstances, schedule annual inspections so a roofing pro can identify problematic situations before they start.
At First Quality Roofing & Insulation, we offer free estimates and 100% financing OAC. To learn more about how we can stop your shingles from falling to shambles, contact our team today!