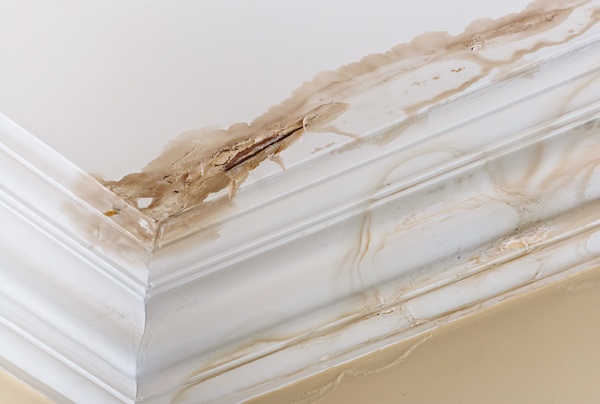 Many homeowners choose to ignore ceiling leaks without knowing the adverse effects they can have on their homes. Far more common are the leaks that start slow and can even go unnoticed for months or years. But when the ceiling stain finally appears, it can be ten or twenty feet sideways from the exact leaking point. Consider all the many layers the water has to go through before creating the stain on your ceiling: tile, felt underlayment, plywood, attic insulation and drywall.
The fact is, the problem can often be much worse than the spot on your ceiling lets on. Here are some risks you might bump into for delaying roof maintenance and repairs.
Mold
A leaking roof can cause a proliferation mold and mildew that can lead to several health issues including asthma, nasal congestion, and inflammations.
Increased Energy Bills
Ceiling leaks can cause energy to escape through the roof. Consequently, this will trigger your HVAC system to work harder in order to maintain comfort in your home, escalating your utility bills.
Decreased Property Costs
The effects of ceiling leaks speak for themselves. Potential buyers will shun away from buying a home with buckets full of water and stained ceiling. Even if you get the leaks repaired, proof of past roofing issues will still prevail. Therefore, whenever you notice a leak in your ceiling, treat it right and do not be intimidated to spending money on repairing your leaks.
Increased Repair Costs
The moment you ignore to repair your leaks, significant costs follow you down the road. This means that roof repairs do not go away and neither do they fix themselves. Therefore, it is extremely vital to be constantly on the lookout for roof failures and any signs of damage that need to be repaired.
With the rains that have recently gone through the valley and more likely on the way in the next month, it is time to get your home back in order as soon as possible. Contact First Quality Roofing and Insulation today and get your free estimate.
Find out if you might need roof replacement or if repairs would suffice by taking our 30-second quiz – click on the image below.