Apart from saving your house from extensive damage, there are various other reasons to consider a roof replacement. A new installation immediately improves your home's aesthetic and increases its overall resale value. You might also decide to replace the entire roof as part of a remodeling exercise or addition to the house. Whatever the case, several factors will influence the length of the process.
How to Tell Whether or not You Need a Roof Replacement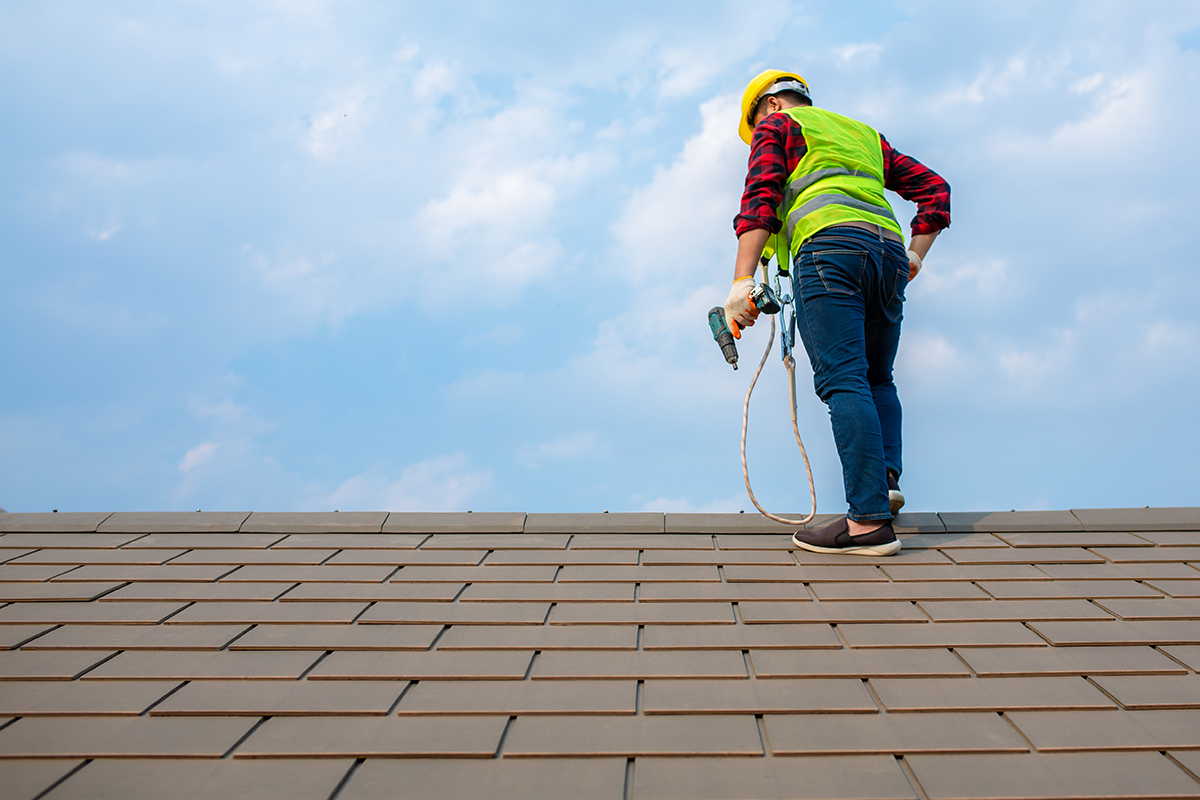 Regular inspections should identify telltale signs of wear and tear early and help reduce maintenance costs. If you start noticing granules in the gutter, it means your asphalt shingles are no longer as effective as they once were.
A few cracked shingles don't necessarily mean the roof is compromised. It only becomes an issue when the cracking, curling, breaking, and missing shingles become widespread. Another worrying sign is the appearance of mold or algae in large parts of the roof.
If sunlight filters into the attic, it means there are significant gaps that can allow rainfall. Water leakage is among the leading causes of roof damage. If it seeps into the house over a long period, it will adversely impact the entire house's structural integrity. A sagging roof is an indicator that the foundation could also have problems. It's not unusual to discover a combination of these signs.
Hire a roof specialist to do a comprehensive inspection and determine whether a roof replacement is necessary. If it is, start planning accordingly to address aspects such as financing, contract schedule and potential disruptions.
Factors that Influence the Duration of a Roof Replacement
A roof replacement isn't something you think of every day. High-quality roofs last decades with occasional maintenance. Once you determine that you need a new one, the following factors will affect how long it will take:
1. The Type of Roof
Popular roofing materials include wood shakes, asphalt shingles, natural slate, steel sheets, and concrete tiles. Assuming a similar crew and roof size for each type, it will take longer to replace natural slate and concrete tile roofs than flat roofs and asphalt shingles. Where the former would require up to a week, the latter would need one to three days. Your roof decking also determines the duration. If it suffers extensive damage from prior leakages, we'd have to replace it as well.
2. Prevailing Weather Conditions
Extreme weather complicates the roof replacement process. Any plans should avoid periods of heavy rain, snow and heat. Cold temperatures make it hard for shingles to undergo thermal sealing. They also crack or break when they get too cold. Snowy or wet conditions increase the likelihood of accidents. While Las Vegas doesn't suffer much inclement weather, it records temperatures of up to 113 degrees F.
Asphalt shingles tend to soften when exposed to direct sunlight in hot weather. Spring and summer are the best seasons for replacements, but a qualified roofing contractor, such as First Quality Roofing & Insulation can perform the job all year round. We have specialized equipment to install roofs under challenging scenarios.
3. Size of the Roof
It takes more time to replace the roof on a sprawling mansion compared to smaller houses. If yours covers 1,200 square feet or less, we can complete the task in a day. The more intricate its design, the longer the process will last.
4. Roof Installation Method
Asphalt shingles are the most popular roofing materials in Las Vegas. They're durable, complement your house trim and come in a variety of colors. There are two main methods for replacing them. The first is the overlay method, which involves putting a new layer of shingles on the existing roof.
The second is known as the tear-off method. As the name insinuates, we strip off the old or damaged section before installing a new layer of shingles.
The overlay method is faster, more affordable, and requires less labor. Even though it takes longer, a tear-off is more thorough. It allows us to accurately identify and seal sources of water damage, install better flashing, and place flatter shingles.
5. The Extent of Structural Damage
The process will be fast if you want to replace only the shingles. It will take longer if your roof has structural damage caused by water leakage, falling trees and other heavy debris. We might have to replace rotten wood, install additional ventilation, as well as repair gutters and downspouts. Other time-consuming tasks include solving flashing issues and remove excess layers of shingles. Since each situation is unique, the time needed to rectify it varies.
6. Historical Significance
If the building is considered a historical landmark, the roof replacement will take longer compared to other houses. Depending on local regulations, you might need additional permits to initiate the process. The structure's location and age present unique challenges to roofing contractors. They include determining the exact cause of failure and picking the right replacement material. A highly specialized and experienced team ensures the building doesn't lose its historical significance.
7. Choice of Contractor
This consideration is an essential determinant of how long the roof replacement process will take. You've probably heard horror stories of quack contractors leaving a roof or house with more damage than it originally had.
Ensure you pick one with the relevant roofing credentials, as well as a portfolio of similar projects. Look for genuine reviews and testimonials from past clients to gauge their reliability. At First Quality Roofing, we give honest quotes, do thorough evaluations, and complete the contract within the agreed upon time frame. We also have the specialized tools and expert labor force to undertake all types of roof replacements.
8. Existing Warranty
Roof warranties range from five to 50 years and come with a list of conditions. The longer the provision, the more confidence the manufacturer or contractor has in the product or service, respectively. The agreement sets out the terms your roof must adhere to for eligibility. If you submit a claim, the replacement process might take longer as the interested parties evaluate whether you qualify. They must assess whether you met all the requirements on inspection and maintenance.
9. Your Personal Needs
A roof replacement is an extensive home improvement activity. You might have to relocate your family until the task is complete. If you've been working from home, the noise and general buzz will affect your productivity. It's advisable to keep children safe from construction debris and other mishaps. You might also have to move your pets to a quieter location because the commotion might stress them.
These and more personal factors ultimately have a bearing on the duration of the roof replacement process. If your contractor is flexible, you can agree on the shortest possible schedule. You might have to pay a slight premium for extra hours and labor, but it's worth the convenience.
Contact Us for Roof Repair, Roof Replacement & Gutter Cleaning Today
If you're looking to replace your roof in Las Vegas, First Quality Roofing & Insulation has you covered. As the premier roofing contractor in Las Vegas, we have a reputation for precision, flexibility and innovation. We'll keep you updated on every aspect of the roof repair or roof replacement. In addition to a 10-year warranty, we also offer convenient financing solutions and a ready and skilled labor force. Contact us today for more information on our services.