Many older homes in Las Vegas have an abundance of small air leaks that allow conditioned air to escape and outside air to find a way in. In the winter, this can cause drafts, condensation problems, and high heating costs, and in the summer, you can lose your cool air to the outside while drawing in pollen, dust, and contaminants from the outdoors. Proper air sealing helps to improve your comfort and air quality while minimizing your utility costs.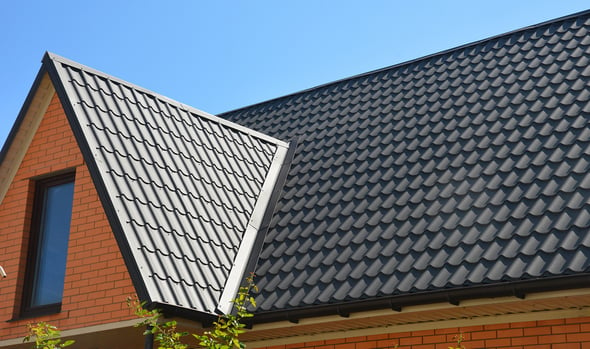 How Does Air Sealing Work?
In the past, some air movement was considered a good thing, allowing the home to breathe by letting stale air escape and bringing in fresh air through windows, as well as an imperfectly sealed outer envelope. This strategy can help to avoid problems from condensation and moisture, preventing mold and mildew growth, but it can also create unwanted drafts in your home, it can increase your heating and cooling costs, and can allow dust, pollen, and other airborne pollutants to circulate throughout the house.
By taking time to air seal your home, you can keep more of your heated or cooled air inside, which will minimize your utility costs and reduce the load on your HVAC system. It will also help to reduce airborne pollutants that can cause irritation or aggravate conditions like allergies or asthma.
To properly air seal your home, you need to seal all the cracks and gaps between the living area of your home and the outdoors or unconditioned spaces like attics or basements. This can be done with a combination of insulation, caulking, spray foam, gaskets, weatherstripping, and other sealing solutions.
Where to Focus Your Air Sealing Efforts
Even tiny air leaks around pipes or outlets can add up quickly, and without proper air sealing, it would be like leaving a window wide open during the middle of winter. To eliminate the worst air leaks in your home, focus on the following areas:
The attic – Hot air naturally rises into the attic, which will draw in cool air through leaks in the rest of your home due to the chimney effect. To minimize air leaks in the attic, make sure you have the proper amount of insulation in the floor, then seal around any openings for pipes, electrical cables, ducts, and vents with caulk or cans of spray foam. If there are gaps around the chimney or appliance flues, have a professional seal them with high-temperature caulk and flashing.
The foundation – Gaps between the foundation and the sill plate, cracks in the concrete, or openings for utilities can allow cool air to enter your home. Have these sealed with caulk, mortar, or spray foam.
Windows and doors – Seal around window frames and window panes with the appropriate caulk, and ensure all weatherstripping is in good condition on your windows and doors.
Pipes and cables – Seal any holes for pipes and electrical cables that are in the exterior walls with spray foam or caulk.
Outlets and light switches – Place foam gaskets behind the faceplates of outlets and withes to avoid drafts.
Recessed lighting – Have a professional seal around recessed lighting and add insulation around for fixtures that allow it to avoid air leaks into the ceilings or attic.
Roof Repairs & Replacements in Las Vegas
Your roof is a major part of the outer envelope of your home. If it is damaged or the roof ventilation system is not working properly, it can cause problems with air leakage, condensation, water leaks, and more. For professional and reliable roof repairs or replacements talk to our team at First Quality Roofing. We offer quality service with great warranties and up to 100% financing.
Call First Quality Roofing today at 702-262-7847 or contact us online to schedule roofing services anywhere in Las Vegas and surrounding areas.