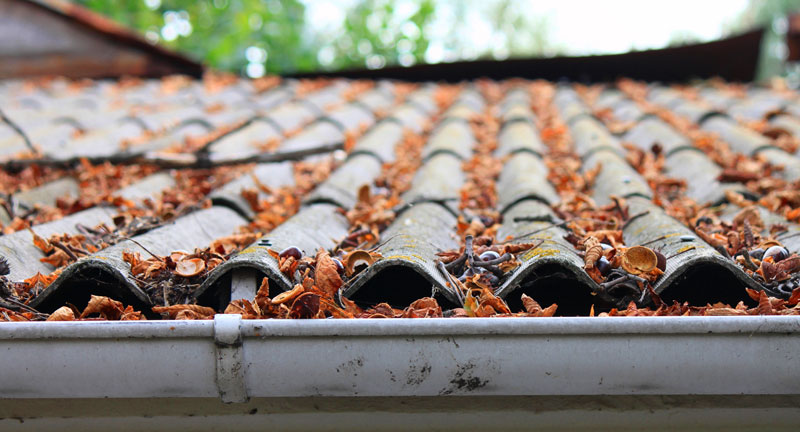 When you have a new roof installed or replace your existing one, it can be a costly repair. Depending on the types of materials used, your new roof should last up to fifty years. You want to maximize your roofs lifespan and protect your interests financially by knowing what you can do as a homeowner to make your roof last longer. The following tips can help keep your roof in good shape so it will last as it should.
6 Guidelines for a longer roof lifespan:

Get out your broom. Sweeping your roof to remove debris that could cause damage over time is one of the easiest ways to lengthen your roofs life span. Leaves and other rubbish left by Mother Nature is the leading culprit when it comes to roof damage. A simple sweeping or light power washing will do the trick.
Get your gutters cleaned. Neglecting to clean your gutters will result in water overflowing onto your roof, starting your shingles to eventually weaken and decay. Cleaning out your gutters and eliminating the muck and other remains from your lawns greenery will help prevent damage to your roof.
Look for damaged or curling shingles. It is much more cost effective to repair one malfunctioning shingle than it is for an entire roof to be replaced, so keeping your eyes open and watching for the curling that can occur with age, temperature changes, and damage from overhanging limbs can extend your roofs life span. If you feel uncomfortable doing the work yourself, contact a knowledgeable roofing specialist and have them look at it for you.
Trim your trees. Avoid having to deal with dragging branches off your roof after storm by keeping the trees in your yard from hanging over your roof. Effortlessly displaced, pendulous tree branches can cause damage by landing on or going through your roof, and being mindful can prevent this from happening.
Examine your Chimney or Skylights. If you have any areas on your roof that required caulking or mortar, inspect to see if the sealant is holding properly. If you find any cracks, seal them immediately.
A skilled roofer knows best. The National Roof Contractors Association recommends to have a professional roofer inspect your roof semi-annually and make any repairs, if necessary. This will give you peace of mind and help extend your roofs life span. If you need to schedule repairs, download our whitepaper, "Questions to Ask When Choosing a Roofing Company" to help you hire the right company for the job.
First Quality Roofing & Insulation offers a 17-point inspection, and if you decide to have your repairs done with us, the cost of the inspection goes toward your repairs.
Contact us today to schedule your inspection at 702.262.7487.