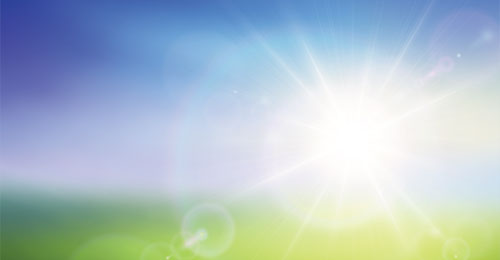 Thermal shock is the name given to the effect that cycles of heat and cold have on your roofing system. As you know, heat causes things such as your shingles, flashing material and gutters to expand. Cold has the tendency to cause them to contract. This is one of the main causes of roofing damage and should be understood for what it is and how it can affect your home.
There are couple of concepts to remember in this:
Different materials expand and contract at different rates. This means that shingles, the underlying surface and the flashings, all connected together, 'move' at rates that will cause them to tear away from each other. So, thermal shock, if not monitored and corrected, can cause a failure of the roofing system.
Gaps will occur between the shingles or tiles and or between the roof and gutters, interfering with the important job the gutters play in protecting your house's foundation and landscaping.
Spacing between roof vents and the surrounding roof surface will expand and contract, again, differently, and open up, bringing rain water and cold or hot weather into the attic space, along with moisture and allergens from the air.
If the roof you have installed is tile, this type of shifting can cause cracks and displacement of those tiles and maintenance, at that point, can be more expensive. And that might be after damage has already occurred to the attic and living spaces in the home.
Thermal shock is not something to take lightly as your house is one of the largest purchases you will have and a roofing system is the investment that helps protect that purchase.
First Quality Roofing & Insulation offers a 17-point roof inspection that will assist you in finding out what, exactly, is going on with your roof so any adjustments can be handled professionally and in a timely manner. Knowing what is happening to and with your roof, and making any roof repairs will increase the lifespan and the curb appeal of your house. Contact us at 702-262-7847 to schedule a good look at your roof, today.
If you're already experiencing roofing problems, our quiz may help offer insight to if you need repairs or replacement.