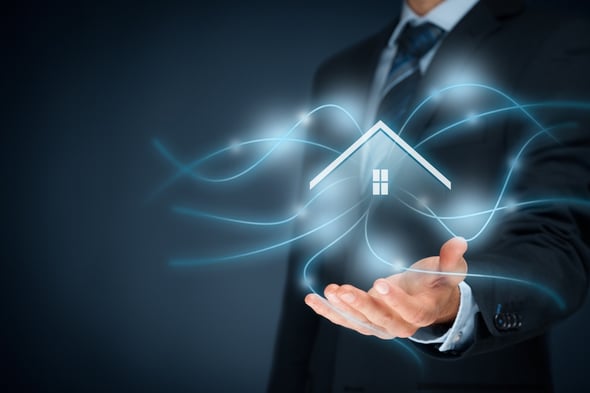 Being able to control your entire home effortlessly with the touch of a button was once only science fiction. But now, home automation is not only possible – it is quickly becoming accessible and affordable too. New products for home automation are coming on the market rapidly. Here's a look back at some of the coolest home automation products of 2016.

Amazon Echo
Originally released in November 2014, the Amazon Echo has only gotten better and better. This sleek, black cylinder has so much potential, with new features added monthly. Users can speak to Alexa to check the weather, play music, control the lights, adjust the temperature, and more. You can choose between three wake words ("Alexa", "Echo", or "Amazon") that let the Echo know you are giving a command. The device uses 7 noise-cancelling microphones so it can hear you from far away or in a loud environment.

The original Amazon Echo costs $180. Amazon has now released 2 new versions – the Echo Tap and the Echo Dot. The Echo Tap is a portable version that runs on battery power. It retails for $130. Unlike the other versions of the Echo, users must push a button on the Tap before giving commands to save battery life. The newly released Echo Dot is a smaller version of the original and costs only $50. It has the same capabilities, but features a less powerful speaker.

Nest Learning Thermostat
The Nest Learning Thermostat learns and adapts to your routine. The installation process is very quick and simple. All you have to do is remove your old thermostat and put the Nest in its place. After using it for about a week, Nest will learn your schedule and preferences. It automatically adjusts for the seasons too. You can also check and adjust the temperature on your smartphone, even when you aren't at home.

The Nest Learning Thermostat costs $249, but there are rebates available in many areas. This smart device can save you money with its energy savings. Since it was introduced 5 years ago, this thermostat has saved over 8 billion kWh of energy around the world. In most cases, the Nest can pay for itself in less than 2 years thanks to an average of 10 to 15% savings on heating and cooling bills.

Vivint
Vivint Smart Home Security gives you the power to control and protect your house from your phone, no matter where you are. This home automation system allows you to lock your doors, set or disable your alarm system, talk with whoever is at your door, and much more using the Vivint Sky App. The system also offers 24/7 video monitoring to keep your family safe.

Home automation has made some big strides over the past year. 2017 is bound to bring even more exciting changes and products for making homes that much smarter.