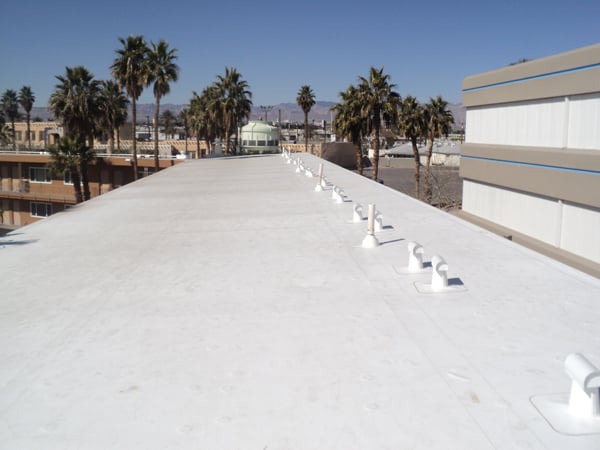 So, you think you've done everything you can to gain the upper hand over your summertime cooling bills. You've caulked and sealed. You've insulated. And you've ventilated.
So, what on earth is that First Quality Roofing & Insulation crew doing across the street, spreading what appears to be white paint on your neighbor's roof? What does he know that you don't?
He knows that while it may look like paint, that cool roof coating may represent his last best chance to cool down his roof, reduce his energy bills and probably extend the lifespan of his roof.