If a housewarming party is in your future or if you want to congratulate a friend on the purchase of their first home, you'll need the right housewarming gift. Although towels, wine or plants are thoughtful, don't be afraid to think outside the box. Check out these creative gift options perfect for first-time Las Vegas homeowners:
Useful Gifts for New Las Vegas Homeowners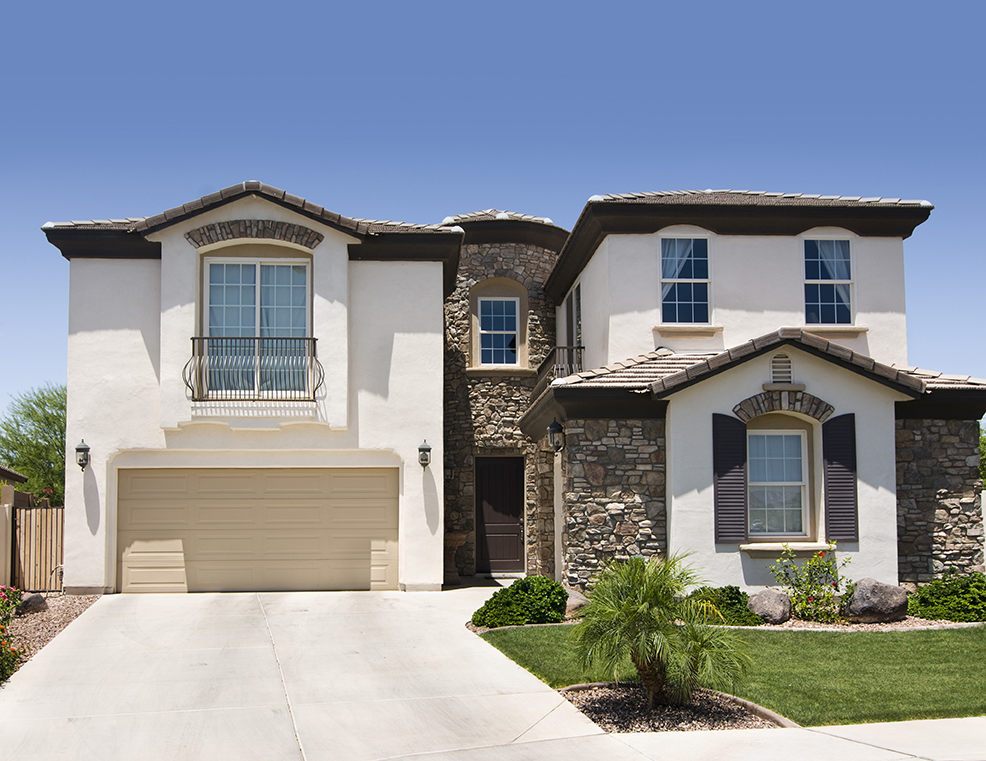 Storage Containers
Help new Las Vegas homeowners get off to the right start by gifting them with storage containers to assist with organizing their new home. A set of glass containers is great for organizing the contents of a new pantry; the transparent material allows the homeowner to know what's in each container. Or, if you know your friend likes to craft, you might opt for a set of small, plastic containers that come with lids to house all their supplies. Canvas bins are another top choice that works well in a number of spaces.
A Tool Kit
Nothing makes you realize how much your tool collection is lacking than moving into your first home. You need tools for assembling furniture, hanging pictures, and performing routine home maintenance tasks. A tool kit is a functional gift that ensures new Las Vegas homeowners have everything they need to turn their new house into a home. Look for a kit with a variety of pieces, like a rechargeable drill, drill bits, screwdrivers in multiple sizes, wrenches, and a tape measure, that come with a carrying case.
Gift Cards to Local Restaurants
Moving is often a hectic process that takes weeks or even months to fully finish. Consider purchasing gift cards to restaurants located in close proximity to the homeowners' new home so that they have a convenient meal option that doesn't require a lot of prep or cleanup. It's much easier to tackle a pile of moving boxes when you have a full stomach.
Grilling Accessories
Grilling is an excellent alternative when you want to make a scrumptious meal without warming up the kitchen or dirtying up a lot of dishes. See that new Las Vegas homeowners have everything they need to host a cookout or grill a tasty meal with a gift that includes a few grilling accessories. A silicone grilling mat, grilling utensils, and a set of basting sauces make a fantastic gift for novice and experienced grillers.
A Cozy Throw Blanket
No home is complete without a stack of soft, cozy throw blankets, especially if the family has children or pets. Kids and pets seem to cycle through warm blankets at a rapid rate. Look for a blanket that is easy to clean. If you're concerned that the blanket won't match their decor, stick with throws in neutral tones, like gray, navy, cream, brown, beige, or black.
A Personalized Cutting Board
Turn a functional kitchen tool into a showpiece by gifting Las Vegas homeowners with a personalized cutting board. You can have the cutting board personalized with your friends' initials or family name, or you might opt for an emblem or symbol that's meaningful to their household. Grab a loaf of freshly baked bread and a basket of fruit to go with the cutting board. Or, opt for a set of sharp cutting knives.
An Electric Corkscrew
See that your friends can open any bottles of wine they receive in less than a minute with an electric corkscrew. An electric corkscrew takes all the physical labor out of uncorking a bottle of wine and ensures that the cork is left intact. Not only is an electric corkscrew useful, but it's also fun to use.
A Fire Extinguisher
A fire extinguisher is a necessity for all Las Vegas homeowners, but it's an item that many new homeowners may overlook when furnishing their new home. Depending on the size of the home, it likely requires multiple fire extinguishers for optimal fire safety. Help your friends keep their new home safe by gifting them a fire extinguisher. You can even order a customized fire extinguisher that comes in the homeowners' favorite colors or patterns.
A Mini Waffle Maker
Mini waffle makers are surging in popularity lately and for good reason. Not only do mini waffle makers help keep portion sizes under control, but they don't require as much storage space as a conventional waffle maker. If you want to add something extra to the gift, you might mix up a few servings of your favorite waffle recipes. Or, add a bottle of fresh maple syrup to top off a batch of fresh waffles.
These are just a few of the many gift ideas available for first-time homeowners. If you're looking for home maintenance tips or tools, here are some quick articles all Las Vegas homeowners should read: