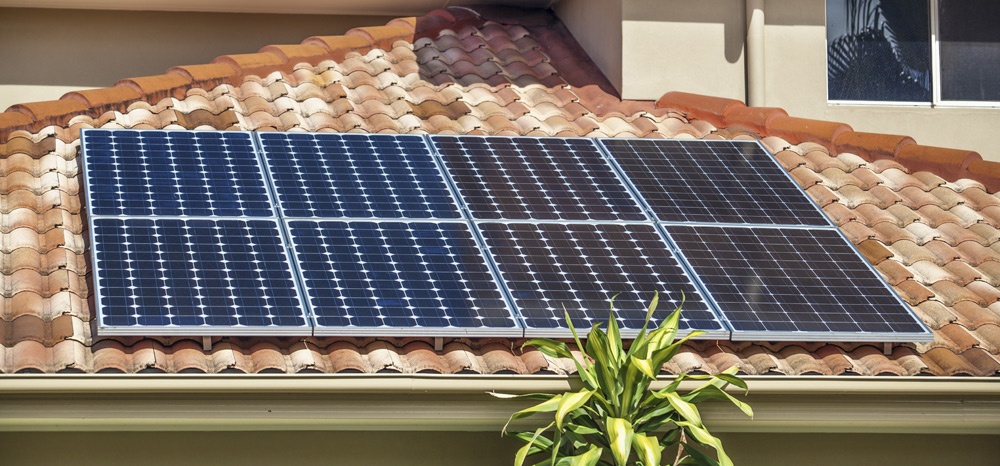 Using solar energy to power your home can cut your electric bill by up to 40 percent. What's more, you'll be doing your part to keep the environment clean and provide a healthier Earth for future generations. If you're ready to put that Las Vegas sun to use, let First Quality Roofing help you get it done.
We Now Install Solar Panels
The best location for solar panels on the home is the roof--and we're roof experts! There are many considerations when choosing solar energy including your roof's ability to hold the extra burden of solar panels. Then there's the potential for damage to your roof by using installers who won't get the job done right.
We will not only inspect your roof and make sure it's ready for the job and make any necessary repairs, but we'll also make sure your roof is prepared to protect your family and your belongings following the installation. Our roofers are trained experts who you can count on to get the job done right the first time.
Save Big!
If the cost of solar energy has been keeping you from jumping in, now's the time to get started! Not only will you save up to 40 percent on your energy expenses, but you can also enjoy a federal tax credit of 30 percent of the total cost of your equipment and installation.
Plus, if your home is in the NV Energy territory, you'll enjoy an extra rebate of $0.15 per watt when you choose solar energy.
Get Started Now
While you'll enjoy a break on your energy bills for the lifetime of your solar panels, there is a time limit for the NV Energy Rebate and the federal credits will begin decreasing over the next several years. The time is now!
To learn more about a solar system for your Las Vegas home, call the roofing experts at First Quality Roofing & Insulation at 702-262-7847 today!