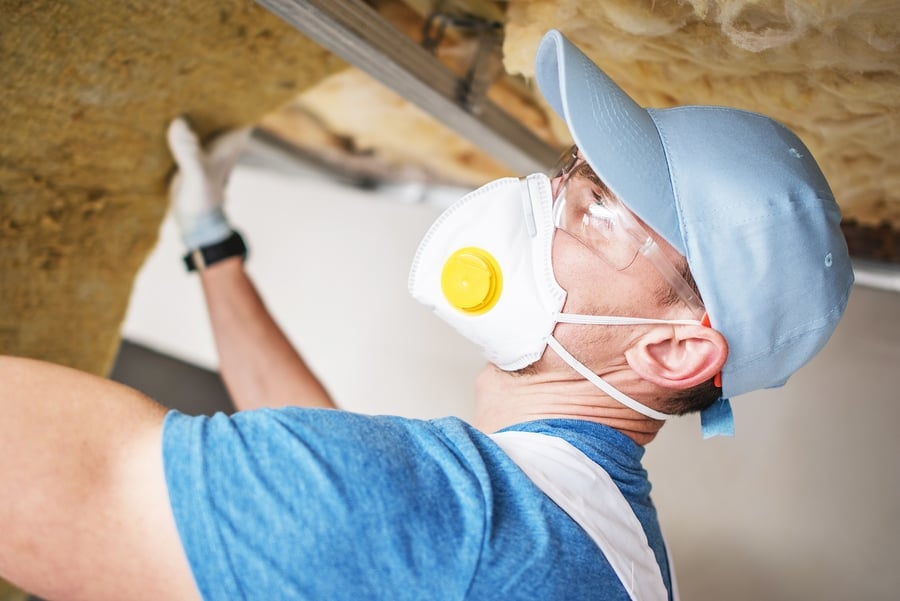 Many homeowners enjoy undertaking "do it yourself" home improvement projects now and then, but some things are best left to the professionals. Installing your home insulation is a project that can be very challenging and even dangerous for the average DIYer. Here are the top three reasons you should never try to install your home insulation.
The Pros Make It Look Easy
Just like a professional athlete or performer can make their work look effortless, installing home insulation is a job that seems deceptively easy. The professional's expertise will lead to correctly installed insulation that is efficient and effective. They know about the different types of insulation and what will work best for each situation.
Maybe you're willing to admit that your insulation job won't be as good as the professionals, but it will still be "good enough", right? Unfortunately, it doesn't work that way. In fact, you might run into a major problem before you even begin.
Before insulation is installed, the home must be thoroughly checked for signs of mold, mildew, or infestation, otherwise you are just setting yourself up for expensive structural repairs down the road. While you may be able to identify some problems on your own, a licensed home inspector will know exactly what they're looking for as they check over every small detail.
In addition, the insulation options you can find at the local hardware store are often not nearly as good as those offered to the professionals. Throughout the insulation, you need to account for air circulation and ventilation. And once you're done, you won't have any real way to check if you've installed it correctly. It's much better to relay on the experts to do the job – and do it right.
You Don't Have the Right Tools for the Job
Installing insulation requires the use of tools that aren't going to be found in the average home's tool shed. You could spend a lot of money on specialty tools that will likely collect dust when you are done. Or if you're like many DIYers, you probably will just try to "make do" with what you have on hand.
It Can Make You Sick
During the installation process, tiny particles of fiberglass and other synthetic materials from the insulation can easily become airborne. Contact alone is enough to cause skin irritation. Or the particles can become lodged in the eye or pores to cause further damage. Inhaling these particles an make you sick, often leading to nosebleeds and even lung damage. Professional crews have the proper safety equipment to keep them safe from coming in contact with these irritants. It is not worth the potential danger to your health to attempt this job on your own.
Want to make sure you have proper home insulation? Contact First Quality Roofing & Insulation by calling 702-262-7847. We can help you save money on your energy bills by improving your home's energy efficiency.