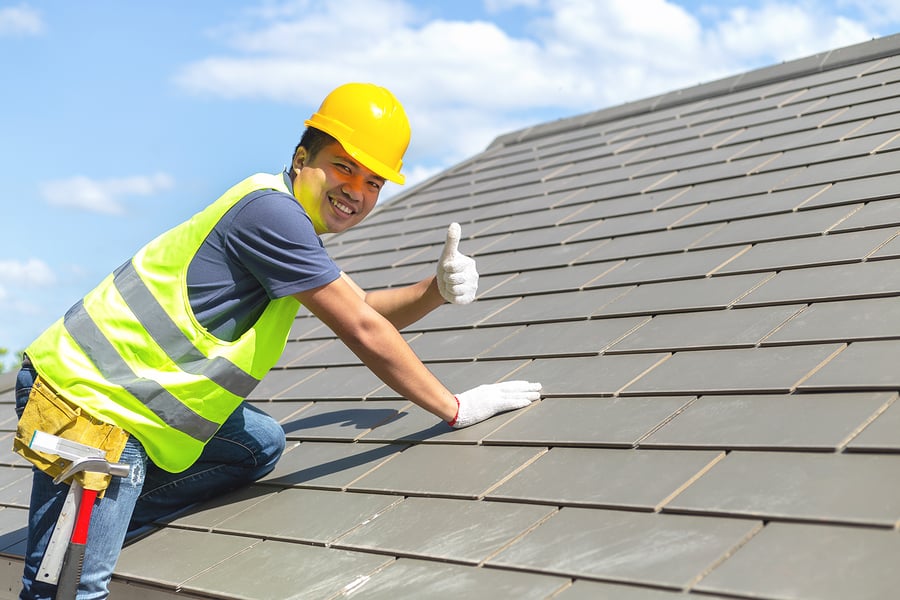 The roof protects you from the elements and contributes to the comfort of your home. Since it endures a lot of abuse and neglect, it is susceptible to damage. With a lot of DIY tutorials on the internet, you may be tempted to fix your roofing issues which may result in more problems. Here are 5 benefits of hiring a professional roofing contractor as opposed to going DIY route.
Expertise and Efficiency
Professional roofing contractors have the knowledge, skills and experience to handle every aspect of your roof. They can easily spot roof issues that may be hidden from untrained eyes such as unhealthy gutters.
Professional roofers have perfected their skills over time through working on numerous roofing projects and therefore can make no mistakes. By hiring roofing professionals, you are assured of efficiency and expertise that no amount of internet tutorials can offer.
Maintains Your Safety
Climbing up your roof to fix any issue is a dangerous undertaking that may result in slips and falls leading to injury. With professional roofing contractors, you eliminate the risk of accidents and your safety is assured.
Professional roofing contractors possess techniques to maximize their safety while working on your roof. With safety measures in place, they get the job done without endangering their health. You absolutely have no reason risking a broken leg when you can hire a professional and stay safe.
Saves You Time and Money
Freeing up your schedule to attend to your roof is inconveniencing enough. Add your lack of roofing skills to it and you will be wasting lots of time and money on your roof trying to figure things. It doesn't help that any mistake will eventually require you to pay for professional roofing services.
Hiring professional roofers is cost-effective in terms of equipment purchases and quality of repairs. Professionals also work with timelines ensuring they complete your project efficiently and in a timely manner. You can therefore dedicate your time and money to other important issues while letting professionals take care of your roof.
Access to Quality Materials
Roofing professionals know what good quality materials are and can easily get them at better prices than you would at your local hardware store. This means that your repairs will be long-lasting and your roof more durable.
By hiring expert roofers, you also get the benefits of using the latest roofing technologies and high-quality materials on your property. Your roof will be more efficient, helping you to cut energy bills and maintain the comfort of your home.
Peace of Mind
Professional roofing contractors are often committed to quality. As such, they offer quality guarantees in the form of warranty for their materials and services as a mark of confidence in their capabilities. By hiring professionals, you enjoy peace of mind since you can always take advantage of the warranty in case of roofing emergencies.
At First Quality Roofing & Insulation, we are committed to offering reliable and quality roofing services. Contact us today at 702-262-7847 for all your roofing needs.