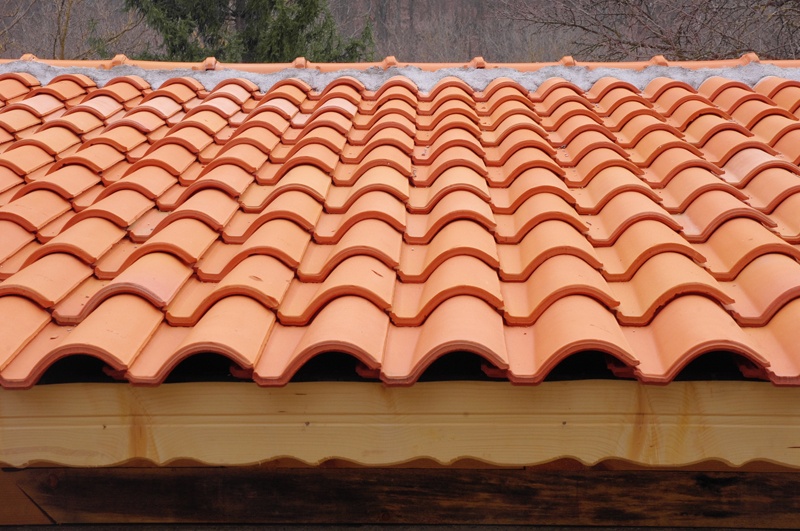 People often describe tile roofs as "beautiful," "eye-catching" and "stunning." Many have found there is more to these roofs than meets the eye. If you're in need of a roof replacement this spring or summer, consider the following reasons this roofing option is becoming increasingly popular.
Why Tile Roofs Are an Ideal Choice for Your House
Tile Roofs Outlast Other Roof Types
Concrete tiles often come with 50-year warranties, while clay and slate tiles can last more than 100 years – far longer than other roofing materials. If you plan to stay in your home for several decades, a tile roof may be the only one you'll ever need. Conversely, if you plan to sell your home, it can be a reassuring selling point.
The weight of tile is another advantage. While high winds can wreak havoc on shingles, tile remains a steadfast and protective force. In fact, some tile is designed to withstand sustained winds of 150 mph.
Tile Roofs Offer Superior Durability
Tile gives a cold shoulder to extreme heat, making it an ideal choice for Las Vegas's climate. Similarly, it is impervious to fire and easily resists the rot and decay that can deteriorate other roofing materials. As for those squirrels, rats, insects, and other pests? They're wasting their time on a tile roof.
Tile Roofs Offer Various Style and Color Choices
Tile roofs are right at home with Southwest and Mediterranean architecture, but they look equally eye-catching on Colonial, Victorian and Tudor homes. The tiles themselves can be flat, round or interlocking. Many clay and concrete tiles are offered in a wide variety of natural earth tones, and in either a sand-cast or unglazed finish.
Tile Roofs Retain Their Color
Las Vegas is one of the sunniest cities in the country, which can contribute to the early fading of roofing materials. Tile is a different story. In fact, many clay and concrete manufacturers guarantee their tiles won't fade for 50 years or more.
Tile Roofs Require Minimal Maintenance
Assuming that a tile roof is installed properly, it should require minimal upkeep for the length of the warranty. For your own peace of mind, it's a good idea to schedule a roof inspection once a year since a roof is the most crucial component of your home's structure.
Tile Roofs Can Create Long-Term Savings
Compared to other roofing materials, tile can require the greatest upfront expense. However, considering the durability and longevity of tile, it is more beneficial in the long run. In addition, some tile can moderate the temperature in your home, leading to lower cooling bills in the summer.
To learn more about tile roofs and schedule a free, on-site evaluation, contact us at 702-262-7847 today!