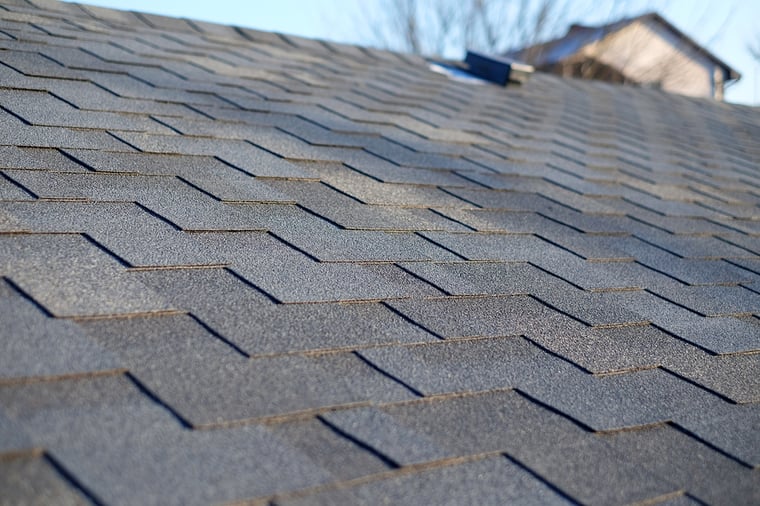 Regular home maintenance helps you prevent costly repairs in the future and keeps your home in good condition. While some home maintenance tasks are simple and you can do them on your own, there are those that are best left to professionals. For example, roof repairs and replacements should always be left to the professionals. Here's a breakdown of projects you can do yourself and which ones to call the experts for:
Home Improvement Tasks You Can Do Yourself
Cleaning & Changing Your Air Filters
The air filters in your HVAC system trap dirt and all the dust in the air, preventing them from getting into the ductwork and spreading throughout your house. With time, dirt builds up and can block the filters or even damage the system. For re-usable filters, clean them every month during summer or after a few months when you least run your A/C. If yours are disposable, you should replace them after 90 days, as required to keep your HVAC system working optimally and your energy expenses down. Monthly replacements are ideal during seasons like summer when the HVAC works extra hard.
Cleaning Vents & Clearing Around the Outdoor Unit
Clogged HVAC vents prevent the system from effectively pushing the air through and maintaining ideal temperatures. You should, therefore, keep the vents free of dust and debris with simple practices like vacuuming. The outdoor unit of your air conditioner also needs to be unobstructed to promote proper airflow. Clear the area around the outdoor unit by cutting grass and trimming close vegetation to provide at least 1 foot of a clear surrounding around your outdoor unit.
Unclogging Drains
If you notice that your sinks or tubs are draining much slower than before, it may be because the drains are blocked. You can unclog your drains without the help of a professional by using a stick or a plastic drain snake from your local store. Just hold the handle and run the stick down the drain to pull out the gunk obstructing your drains. You can then pour hot water to disinfect and clean your drains, as well as get of the resulting odor.
Cleaning Gutters
Gutters help drain water away from your home and protect your roof, walls and foundation from water damage. However, debris leaves and dirt can build up over time and block gutters causing water backup, which may lead to leaks inside the home, damaged walls and rotting of your roof's siding, soffit boards and fascia. As you clean your gutters, don' forget to unclog the downspouts to promote the free flow of water and protect your foundation.
Paint Jobs
Paint is a great way to refresh the look of your home. You can improve stained areas by rolling paint over them, or you can decide to paint the entire wall. Just make sure you choose the right color that matches the original for spot painting. If the stains are due to nicotine, you should apply a stain blocker before painting, as nicotine prevents the paint from adhering to the wall and may cause bubbling.
Trimming Overgrown Trees & Bushes
Trimming overgrown trees and shrubs is can prevent problems like moisture retention on your roof, as well as improve your home's curb appeal. By simply trimming overgrown bushes and trees close to your home, you prevent the accumulation of leaves and sticks on your roof and thus avoid moisture build-up on your roof. Too much moisture could lead to mold problems and even roof damage due to rot, while the leaves may also clog your gutters and trigger a host of other problems.
Home Maintenance Projects You Should Always Hire an Expert For
Waterproofing
While waterproofing your home may seem like a task you can pull off with a couple of friends, it is highly time-consuming and dangerous. Digging up a hole and leaving it open is common among homeowners who try to waterproof their homes by themselves. This leads to the hole accumulating more moisture and sometimes even caving in, leading to fatalities. For this reason, you need to hire a professional to waterproof your home in order to avoid accidents and get access to professional services that come with a warranty and will last you up to 20 years.
Roof Repairs
If your roof is missing shingles or leaking, you may be tempted to patch it up on your own. However, such issues should be tackled by experts, as shingles rarely fall off without an underlying structural issue. A professional will first look at the roof's health, fix underlying problems and replace your shingles as needed. Other roof repairs like fixing roof leaks and repairing damages caused by accidents like a tree falling on your roof should also be handled by a professional roofer.
Roof Inspection
A roof inspection is recommended at least once a year, or after adverse weather conditions like heavy rainfall or hail. While most people think they can just look at the roof and assess its health, you need a professional roof inspection report for your homeowner's insurance. A professional roofer has the necessary skills and training to inspect the roof for issues that are hidden from the untrained eye, such as granule damage that occurs after heavy hail. What's more, professionals have the necessary equipment and tools to safely get up the roof and carry out an in-depth inspection without the risk of injury.
HVAC Maintenance & Repair
Whether your HVAC system is experiencing problems or you need to clean you're A/C's internal components, you need to contact an expert. The only maintenance you can do on your own is filter cleaning and replacement. Other maintenance tasks, such as replacing the blowers and belts, diagnosing problems and cleaning the condenser coils and air ducts, are best left to professionals. Also, if your heater, air conditioner or thermostat won't turn on, it could be because of electrical issues related to wiring and connections. Attempting electrical tasks may lead to fire hazards putting you and the neighborhood in danger.
Gutter Repair & Replacement
As part of your home maintenance routines, cleaning your gutters and unclogging the downspouts helps them function optimally. However, gutters can sag due to broken brackets, or the downspouts may split because of stuck debris. Clogged downspouts can lead to further problems, like loose brackets, because the gutters are forced to hold the water for longer periods. Contact a professional to look at your gutters and downspouts and fix any existing problems effectively. An expert will also know whether to repair or replace the gutters and downspouts.
Don't Take Risks, Hire a Pro for Roof Repairs, Gutter Inspections & More!
Without the necessary skills, knowledge and experience, you will end up spending more money and time maintaining your home. First Quality Roofing & Insulation will efficiently handle your roof repairs, roof replacements and insulation installation, saving you money and inconvenience. Contact us at 702-262-7847 today.