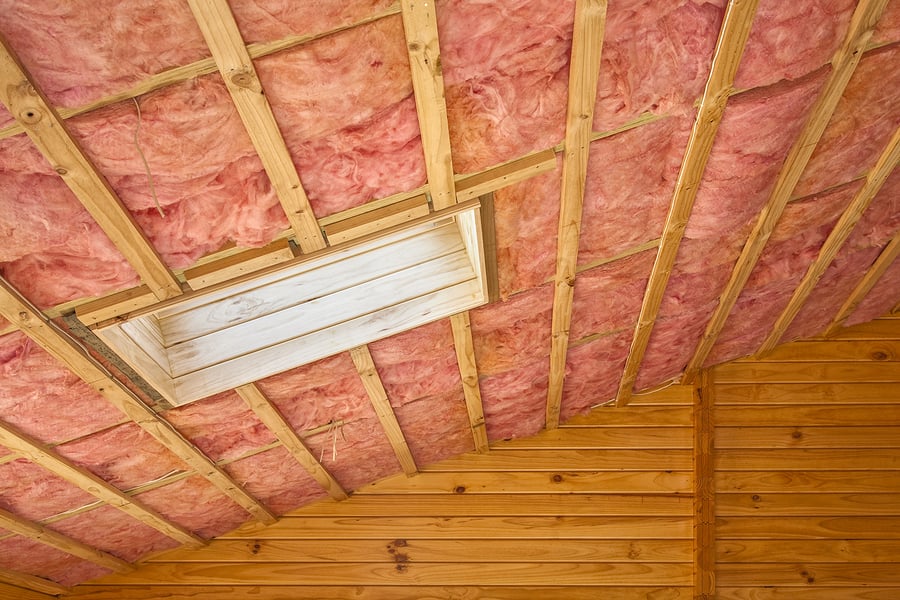 To avoid the winter cold and keep your heating costs as low as possible, it is important to make sure proper insulation is on your home maintenance checklist. Here are some of the most essential areas to focus on:
The Attic
Heat will naturally rise during the winter, making its way towards the attic. If your attic lacks the proper insulation, it will be more expensive to heat your home, as air will leak. Ideally, the attic should have an insulation value of at least R-38 in the floors, and it is easy to add more if necessary. Fiberglass batts can be added on top of existing insulation, or blown-in cellulose can be added for both its insulating properties and its air-sealing properties.
Air Ducts
If your air ducts run through the or other unconditioned areas, insulating them can help to avoid heat loss in the winter and keep the air cooler in the summer. The joints of metal ducts should be sealed with metal tape, then wrapped in fiberglass insulation that is secured with duct tape. Flexible ducts often incorporate their own insulation.
Air Sealing the Entire Home
You are likely to lose heat anywhere that air can escape. Seal drafty windows and doors with weather stripping and caulk to avoid heat loss, and install gaskets behind outlet or switch plates that are on exterior walls. Use caulk or expanding foam insulation to seal around pipe openings in exterior walls, holes drilled for electrical cables, and openings for exhaust or dryer vents. In the attic, use caulk or foam to seal around holes drilled for wires, plumbing vents or other openings in the floor. Have a professional use flashing and high-temperature caulk to seal around flues and chimneys, and to install the appropriate insulation and baffles around recessed light fixtures.
Insulation Services in Las Vegas, NV
For help winterizing your home, consult the insulation experts at First Quality Roofing & Insulation. Contact us at 702-262-7847 and check insulation off of your winter home maintenance to-do list.