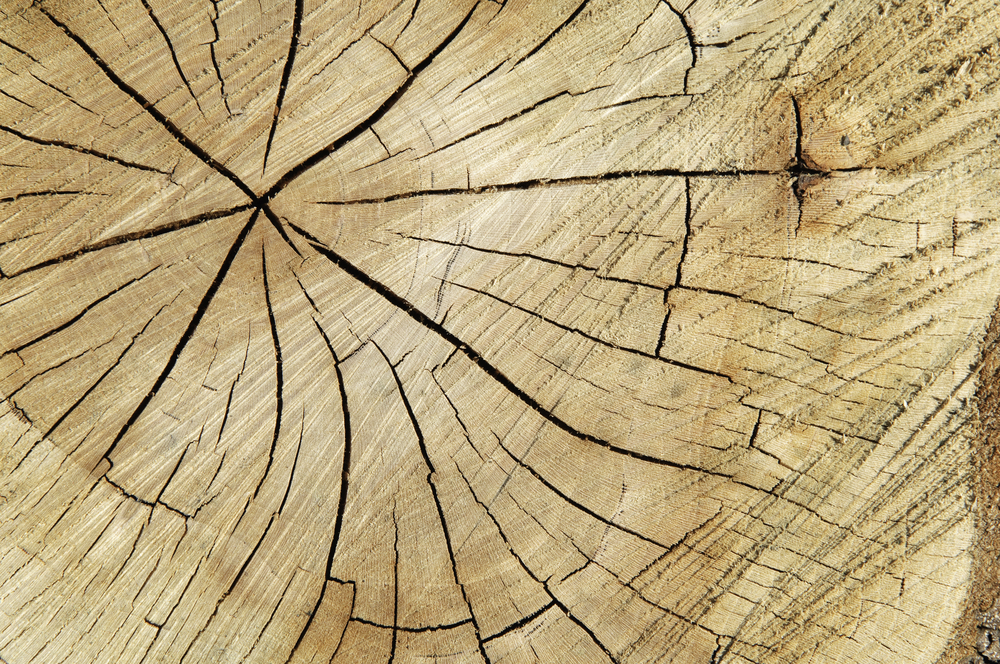 Although trees can add curb appeal to a home, a tree stump can be an eyesore, a hazard and an inconvenience in the yard. Here are a few simple methods and tips to easily remove a tree stump from your lawn:
4 Painless Ways to Remove a Tree Stump
Remove the Stump with a Grinder
For those who want to remove many tree stumps quickly and painlessly, a stump grinder may be the best method. These machines can be rented for a few hundred dollars from your local hardware stores. You'll first want to clear the area around the stump of all rocks and debris, then cut as much of the stump away with a chainsaw as you can so that it's low and level to the ground.
Next, carefully use the grinder by raising the wheel a few inches above the stump, then slowly lowering it into the stump. Move it side-to-side until you've cut a few inches into it below ground. Continue this method on the remaining stump area.
Remove the Stump Without a Grinder
Instead of using a large machine, you can remove the stump manually. First, cut the top area of the trunk including any remaining branches. Uncover the roots around the stump with a shovel and power washer. After you cut all visible roots with an axe, move the stump back and forth to loosen it from the ground. If extra strength is needed, you may choose to use a chain and pickup truck to completely uproot it from the ground.
Remove the Stump Through Burning or Rotting
Begin both methods by drilling eight-to-ten-inch holes into the stump and pour in potassium nitrate granules. To rot, pour water into the holes and cut away at the stump as it softens until the stump is fully removed. To burn, pour hot water into the holes until the potassium nitrate has dissolved. Light scrap wood on fire atop the stump and allow the stump to ignite. After burning, break away any remaining parts of the stump.
Chemically Remove the Stump
Chemical removal is similar to burning and rotting. First, drill holes into the perimeter of the stump about one foot deep. Pour potassium nitrate granules into the holes and fill them with water. After four-to-six weeks, the stump should be spongey enough to be completely removed with an axe or shovel.
These are just a few ways to remove a tree stump from your lawn. To get more home maintenance tips, check out these blog posts: