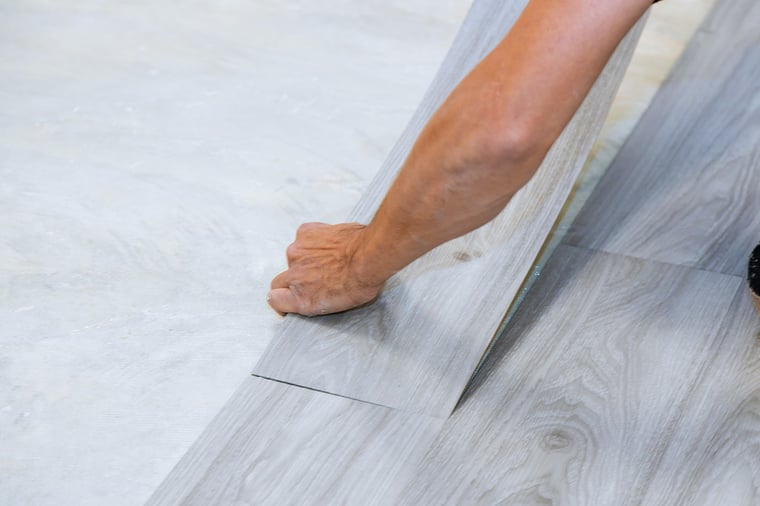 If you are a DIY enthusiast, performing home repairs and renovations on your own is a great way to practice your skills and cut costs. What you may not know is that some repairs require you to obtain a permit or licensure. What's more, no matter how confident you are in your skills, some projects like roofing repairs are dangerous and are better left to professional roofers.
With that said, if you are thinking about fixing some problems around your home on your own; continue reading to learn about which types of common DIY repairs and renovations that will require permits. However, always check with your local municipality if your DIY project needs a license before carrying it out, as different areas have different regulations.
1. Fences and Retaining Walls
Installing and repairing a fence may look like a simple task, but it requires a permit and even pre-build evaluation in most places. While some permits are to ensure that the fence posts are properly and firmly installed on the ground, others specify the type of materials to be used, the height of the fence and even the aesthetics. In Las Vegas, you will need a permit for a fence improvement project if the fence is more than 2 ft high, or surrounds structures like swimming pools, bathing areas and spas with water over 4 ft deep.
Retaining walls may also require a permit to ensure that you are not setting yourself up for future flooding, due to drainage issues or future collapses. If your Las Vegas retaining wall is more than 2 ft high and supports a surcharge, you will have to obtain a permit before working on it.
2. Roofing Repairs and Renovations
When it comes to repairing your roof without the help of a roofing company, you'll need a permit for some roofing projects. These include installing new roofing materials over old ones, changing the roof pitch, installing new sheathing and skylights, or patching up damaged areas of your roof. Some locations have restrictions on the size of patches you can work on without a permit, so be sure to check with your local municipality.
Since roofs are quite easy to spot, you don't want to skip getting a permit. Before you undertake any roofing repairs on your home, keep in mind that it is a hazardous undertaking that may not only lead to accidents, but also further damage to your roof. It is always advisable to contract a professional roofer for all your roofing repairs and renovations.
3. Electrical Work
Any electrical work that needs you to go behind a drywall to execute requires a permit, even in states where you don't have to be an electrician before doing your home's electrical work. As a DIY believer who intends to do more than minor electrical corrections, you will have to obtain a permit.
A permit may be required before adding or moving an outlet, installing new wiring, changing or upgrading the main electrical panels as well as altering permanent wiring or electrical devices. Permits are essential for electrical work due to its risky nature, as small mistakes may result in dangerous fires.
4. Window and Door Replacements
While some municipalities require a permit for the installation of new windows and doors, others require it for replacements. If you are widening existing openings so that you can replace existing windows and doors with larger ones, you may need to obtain a permit before you begin the work. The same may also apply if you are changing or replacing your skylights.
You may also be required to find replacements that match the existing ones both in shape and size, or materials. Since windows and doors are easily noticeable, just like roofs, it is in your best interest to obtain a permit for these projects. Without proper installation, water could get into your house and cause a mold problem. It would help if you also had the windows to meet emergency egress requirements for when first responders have to get into your home.
5. Basement Repairs and Renovations
If your basement is unfinished and you want to remodel it into a livable space, you will have to obtain a permit before proceeding with the transformation. This is especially true if you plan on doing plumbing, electrical or huge structural work. You may be required to show the present condition of the basement, as well as provide the floor plan of the finished work before being given a permit for your project.
It is essential to check the required clearances for mechanicals and areas like furnaces and electrical breaker boxs too. By following your municipality's regulations, you get to avoid future problems that may occur, such as water penetration.
6. Heating and Air Conditioning Repairs
Whether you are thinking of repairing or upgrading your HVAC system, you will require a permit. The permit will ensure that you meet the energy sufficiency standards needed for your home. This applies to when you are replacing furnaces, wood burners, heating, and air conditioning system, as well as air ducts. In addition, keep in mind that moving an existing HVAC system will also require a permit.
7. Emergency Repairs
Sometimes, emergencies happen and you need to quickly fix a dented roof after heavy rainfall, or a leaking pipe. Typically, you won't require a permit to stabilize or contain an emergency in the USA. However, when you finally decide to perform permanent repairs, you will have to obtain permits for them.
The good thing is that emergency repair permits are easy to acquire. In fact, you can even be allowed to proceed with the repairs as your permit is being processed. If, for example, a tree falls on your roof and it needs permanent repairs, working with a roofing company is the best way to fix it, as a professional roofer will help you obtain the permit for roofing repairs.
8. Gas Water Heaters and Gas Stoves
Replacing a gas water heater can be a walk in the park for experienced and skilled DIY enthusiasts. However, incidences like gas escaping or wrong installation can result in fires and floods, which causes not only property damage, but also a high risk of injury. As such, permits are required to ensure that the job is done correctly and meet existing codes.
Gas stove repairs need not only a permit, but also require an authorized professional - as gas explosions can be fatal both for your family and the neighborhood. In some areas, even the simple installation of a gas stove needs either a licensed installer or a permit to carry out. This way, you won't have to worry about accidents and home-sale challenges that may come up later.
9. Structural Changes
If your DIY repair project involves a structural change of your home's support system, you may have to obtain a permit first. This applies to both existing structures, as well as the addition of new structures like a garage or sheds complete with utilities. With this in mind, repairs that result in changes of your home foundation, load-bearing walls, balconies, decks and porches, require permits.
10. Total Costs
In some areas, permits may apply to repairs based on the amount you spend during the projects. This means that if your DIY repair or home improvement projects cost a given amount, you will have to obtain a permit before embarking on them. For example, if the set amount is $5,000, you will have to obtain a license for DIY projects that cost more than $5,000.
For repairs and replacement in Las Vegas, contact the professional roofers at First Quality Roofing & Insultation for reliable and efficient services.