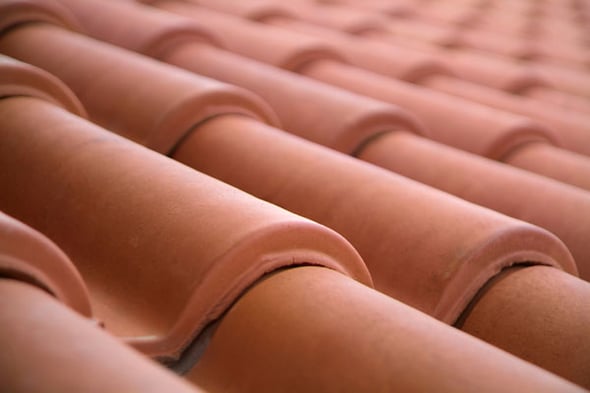 Winter is upon us, and just because we live in a town that isn't exactly known for experiencing two-foot snow drifts, it doesn't mean Mother Nature can't do damage to your home and cause roof problems. Winter and your roof can have a very hot and cold relationship, and thermal shock is one of the real dangers that can occur here in Las Vegas.
Thermal shock happens when heat and cold cycles occur concurrently. When colder temperatures hit, the shingles, flashing material, and gutters contract. As the air heats up, these items expand. Much in the way that expansion and contraction of pavement can cause potholes on the road, your roof can incur significant damage from the shifting and moving of its basic parts.
Absorption of heat and cold occurs at different rates for different materials. When your roof was installed, each of the pieces was put into a particular place in the puzzle. However, as the shingles, flashings, and underlying surface are forced to absorb fluctuating air temperatures, each piece expands and contracts at varying rates causing them to separate from each other.
Picture an iceberg. What was once a stable, indestructible form will begin to break apart as the water, air, and surface temperatures become incompatible. Your roof begins as a solid structure, but shifts and movement will cause the shingles to break away from their protective positions.
Gaps cause damage. The more shifting that occurs, the more your home becomes susceptible to damage, eventually welcoming rain water, drafts, trapped moisture, and allergens into your home.
Shifting causes tiles to crack.Winter and your roof can be even greater enemies if you have tile roofing. As shifting and repositioning occurs, tiles have a tendency to crack as they're consumed with pressure sustained from the movement. Cracked tiles will not only be costly to replace, but they're also even more likely to allow damage to find its way to the inside of your home.
Preventative measures are the best way to avoid damages. Ultimately, winter and your roof can be friends, or they can be enemies. Avoid the latter by having your roof inspected by our team at First Quality Roofing & Insulation to find any minor issues before they become huge problems.