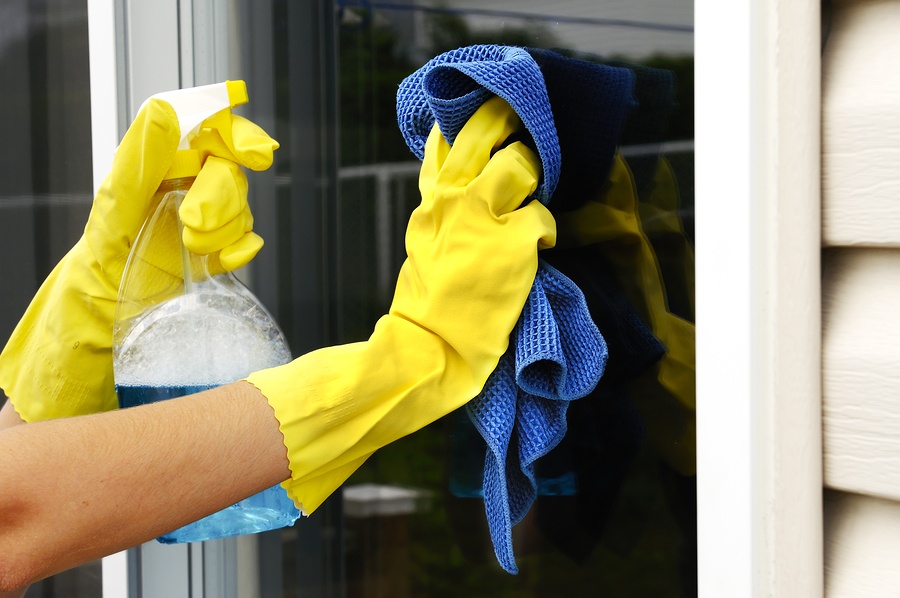 After all the cleaning you've done in your lifetime, you may think you know all there is to know. But like many people, you may be believing some home maintenance myths that could be hindering your efforts. Check out the following debunked myths about cleaning and home maintenance:
Cleaning and Home Maintenance Myths Debunked
Myth 1: All Your Laundry Can Be Washed in Cold Water
Washing your laundry in cold water will help reduce your energy bills, and in most cases, it is effective. In fact, cold water does a better job of removing certain stains, like blood. But when you need to sanitize items – like sheets, towels and other linens – hot water is needed.
Myth 2: Gutters only Need Cleaning in the Fall
Gutters help direct the flow of rainwater away from your home, protecting its interior and exterior. They can get clogged with debris that prevents them from doing their job, and you could end up with a leaky roof or water damage to your home. Clogged gutters can also become attractive homes to insects, rodents and mold. That's why it's a good idea to have your gutters cleaned in both the summer and fall.
Myth 3: Your Bathroom Exhaust Fan Is Maintenance-Free
Your bathroom exhaust fan removes excess moisture that can cause mold and mildew to form. Over time, dust builds up on its cover and motor, so it needs to be cleaned every six months to year.
Myth 4: Newspapers Are Great for Cleaning Windows
You've probably heard that newspapers don't leave lint on windows, and that's true. But when you handle newspapers, you've probably noticed that ink comes off on your fingers. They can also leave smeared ink on your windows. Instead of newspapers, try a squeegee and microfiber cloth.
Myth 5: Natural Cleaners Aren't as Effective as Store-Brand Ones
Natural cleaners are environmentally friendly, and you might assume they don't do as good a job as the chemicals found in store-brand cleaners. That's not the case, however. Natural cleaners with ingredients like vinegar, baking soda and lemon are just as effective, but you may need to let the cleaner sit a little longer to get the best results.
Myth 6: Your Dishwasher Is Self-Cleaning
Since your dishwasher cleans dishes, you may assume that it can clean itself. It needs a periodic physical cleaning, however. Remove any debris from the tub and ensure that it's draining properly. Then run an empty cycle using a dishwasher cleaner.
For other home maintenance tasks like roof inspections, ventilation and insulation, it is important to consult a professional. Contact First Quality Roofing and Insulation at 702-262—7847 to schedule your on-site inspection today!