Summer can be tough on roofs in the Las Vegas area, so it is a good idea to take some time in the spring to do a bit of preventative maintenance. A thorough inspection and cleaning along with basic roof maintenance can go a long way toward preventing damage from spring thunderstorms, summer heat, high winds, and monsoon rains. These tips can help.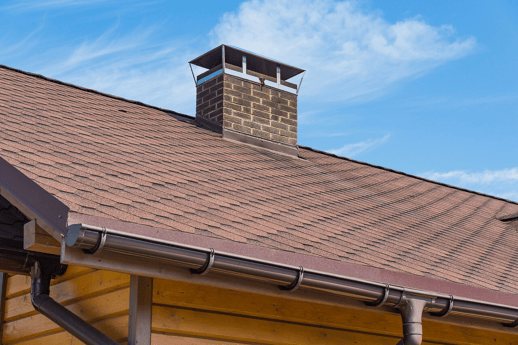 Roof Maintenance Tips for Your Las Vegas Home
Spring is the perfect time to make sure your roof is in good condition. It's always best to hire a professional roofing contractor for roof maintenance and repairs. Here are some of the essential areas an experienced roofer will look out for to help keep your roof in good condition:
Inspect your roof for loose or damaged shingles or cracked roof tiles
Check for missing or damaged flashing, corroded fasteners, and cracks
Inspect soffits and fascia for damage, rot, or missing fasteners
Ensure drip edge, trim, and roof vents are secure and undamaged
Check for faulty caulk, sealants, or roof coatings
Remove any moss, plant material, and debris from the roof
Remove dirt, leaves, and debris from gutters and downspouts
Check plumbing vents, flues, and chimneys for bird or animal nests
Check flues and chimneys for signs of damage or leaks
If you notice any problems with shingles, flashing, or roof vents, call a qualified roofing contractor as soon as possible for roof repairs.
Roof Repair & Replacement in Las Vegas
Are you concerned about the condition of the roof on your Las Vegas home? Call First Quality Roofing & Insulation today for roof inspections, maintenance, and repairs anywhere in the Las Vegas area.

Our team can handle any roof problem you may encounter, and when you need a new roof, we also offer cost-effective roof replacements complete with attractive financing options. Our company serves homeowners in Las Vegas, Henderson, Mesquite, Pahrump, and beyond, and we offer exceptional service, workmanship, and quality. Call First Quality Roofing today at 702-262-7847 or contact us online to schedule roof maintenance and repairs anywhere in the Las Vegas area.