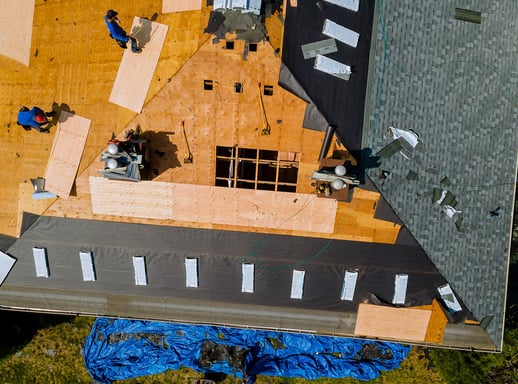 Your roof protects your entire Las Vegas home from costly leaks, water damage, and structural problems. That is why it is important to find a dependable, highly-qualified roofer when you need roof repairs, replacement, or a new roof installation. Here are a few tips that can help you find and vet roofing companies in Las Vegas or the surrounding areas:
Get Some Recommendations
It can be a challenge to find good local roofers, but recommendations from friends and family can be a good place to start. Once you have a few names in mind, look them up online, browse online reviews, and check the Better Business Bureau to get an idea for the quality of their service and products.
Check Their License
To keep your Las Vegas home protected, always use fully licensed and insured contractors. Ask your potential roofing companies about their license status and request their license number. Verify the information online at the Nevada State Contractors Board.
Ask for Their Certificate of Insurance
Roofing can be a dangerous job and there are plenty of opportunities for injuries or property damage. To make sure that you have the best protection possible, make sure your roofing company is properly insured with full worker's comp, liability, and property damage coverage.
Check Their Credentials
A quality roofing company should have no issue providing references and credentials when required. Be sure to check the references for all your potential roofing contractors in Las Vegas, asking about the quality of the work, the service, and the longevity of their roofing systems. Ask neighbors, family, and friends if they have worked with the companies, as well.
Get an Up-Front Estimate
Once you have your contractor choices narrowed down, get an estimate from a couple of the best options. Request that the quotes be broken down into categories, including:
Materials – The cost of roofing, flashing, drip edge, fasteners, and more.
Labor – The costs for all the workers on-site
Other fees – These can be travel expenses, disposal fees, dumpster fees, and more.
Make sure all the details of the service are ironed out before a contract is signed, including roofing disposal and cleanup responsibilities, scheduling concerns, services provided, and warranty information.
Roof Repair & Replacement in Las Vegas, NV
Are you searching for highly qualified local roofing companies in Las Vegas? Look no further than our expert team at First Quality Roofing & Insulation. We serve Las Vegas, Henderson, Mesquite, Pahrump, and the surrounding areas, and we provide everything from roof repairs and replacements to new roof installations, insulation services, drywall services, and more. Our company features professional roof installations, great service, and flexible financing options to get the job done faster. Call 702-262-7847 or contact us online to schedule roofing services with our team at First Quality Roofing!