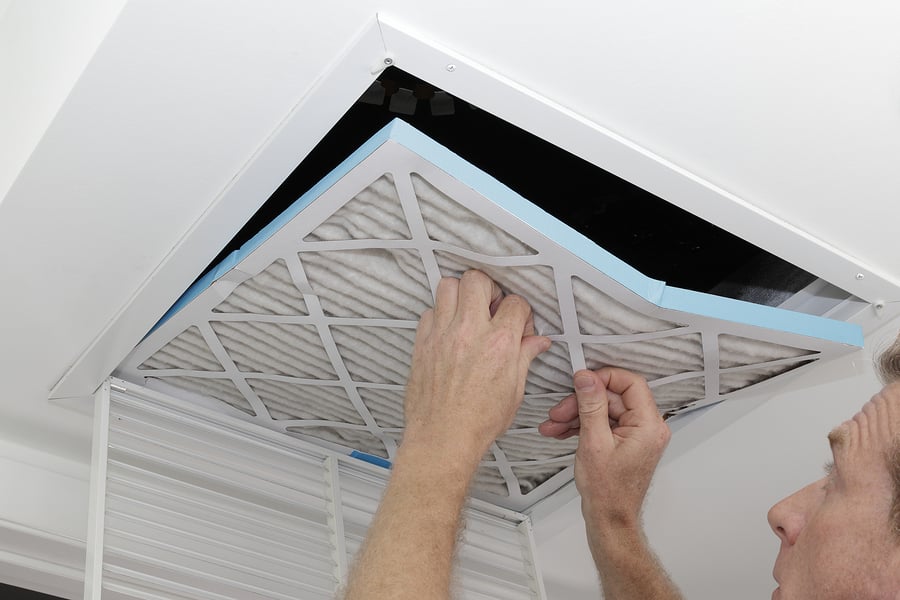 When the temperatures soar, so does your electricity bill. Running your AC practically non-stop to keep you cool in the hot Vegas summer requires lots of power. In most homes, heating and cooling account for more than 50% of the energy used. If you're looking to save money on your electricity bill this summer, here are some energy efficient ways that you can beat the heat.
Feel the Breeze
Using your ceiling fan to create a nice breeze can help keep you feeling cool even when the thermostat is set at a higher temperature. For best results, you must have the fans set to rotate counterclockwise. This helps them to push the cool air downward. You can switch them back to clockwise once the weather cools off again.
In areas where you don't have a ceiling fan, a portable fan works very well. For added cooling, place a bowl of ice directly in front of the fan to chill the air as it blows towards you. Don't forget to turn off the fan when you leave the room to save energy.
Change Your Air Filters
The air filter on your A/C unit needs to be cleaned or replaced once a month. A dirty filter requires more energy in order for the A/C to continue to function properly. In addition to raising your electric bill, this also increases the wear and tear on your HVAC unit.
Change Your Light bulbs
If you've ever changed a light bulb and noticed that the bulb was hot, it shouldn't be surprising that light bulbs produce heat. If you're using incandescent bulbs, you should switch to energy efficient LED bulbs. They only require a fraction of the power an incandescent bulb uses and last for a very long time. Even if you have already upgraded your light bulbs, remember to turn off the lights whenever you aren't using them.
Don't Turn on the Stove
The heat your stove and oven create to cook your food also heat up your house. Whenever possible, avoid cooking inside during the heat of the day. Save your cooking until the evening when it's cooler outside. During the day, use small appliances, like a microwave, crockpot, hot plate, or pressure cooker to prepare your meal. They won't heat up your home as much and are energy efficient too. Or you can take your cooking outdoors and enjoy a backyard barbecue.
Install Insulation
Adding attic insulation to your home is one of the best ways to reduce your monthly energy bill. Even if you already have insulation, you might not be getting as many benefits from it as you could. 90% of US homes are under insulated, according to the North American Insulation Manufacturers Association. Installing new insulation could save you hundreds of dollars annually on your energy costs. The US Department of Energy recommends using attic insulation with an R value of R49 or higher.
Want to know if your home could benefit from updating your attic insulation? Take our quiz to find out!