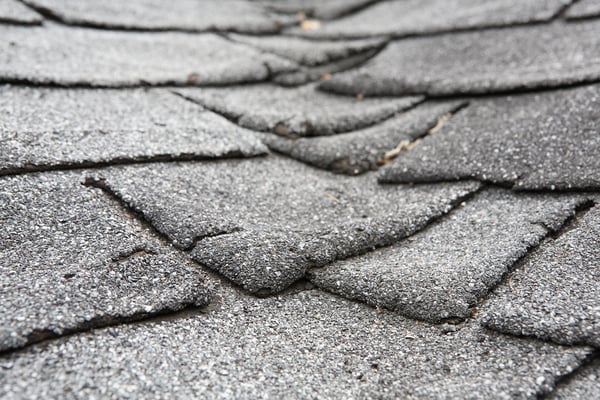 A roof is a vital component of your home. It protects you and your entire family against elements such as hailstorm, snow, sun, and wind. Over time, the roof deteriorates, leading to severe water damage as well as lowering your home's resale value. While it's difficult to spot your home's roofing problems, First Roofing & Insulation has a list of warning signs about your roofing system that you need to pay attention to.
5 Telltale Signs That There's Something Wrong with Your Home's Roof
Water Stains on The Ceiling
While brown stains and discoloration on your ceiling is a sign that your roof is leaking, there are also other factors leading to this problem, including condensation, pipe sweating, and caulk seal failure. But the tricky part of this issue is to locate the area of your home the water is coming from because the leak might not be exactly where the stain is. If you don't have the skills and tools to detect the cause of water spots in your ceiling, hire a professional roofer to diagnose and fix the problem.
Excess Granules in The Gutters
If you notice your gutters are loaded with huge amounts of granules, it means that your roofing shingles are near the end of their service life. The older the asphalt shingles, the more the granules you'll find in the gutters. When all granules fall off, your roof will be exposed to UV rays, making it more vulnerable to harsh weather conditions. To prevent damages and degrading of shingles due to loss of granules, contact pro contractor for the replacement of your roof.
Curling Shingles
Curling shingles are a common sight in many homes, but it isn't a good sign. The reason why shingles start to curl upwards is due to poor attic ventilation, improper installation, age, and inappropriate lining. Keep an eye on your roof all the time and if you see curled shingles popping up on parts of your roof, ensure that they are quickly replaced/fixed before leaks begin to develop.
Black Streaks on The Roof
These black stains may look like dirt, mold or soot, but they are algae growing on the shingles. The only problem with algae is that they ruin the cosmetic appeal of your roof, making it unpleasant to the potential buyers. If these biological growths have attacked your roof, it's a good idea to know how to get rid of them. The internet offers many DIY solutions for this problem, but the best way is to seek help from a roofing expert.
Sagging Roof
This is the scariest and easiest roofing problem to spot. Once you realize your roof is sagging, don't attempt to climb on it instead call a specialist to inspect it. If this problem isn't fixed immediately, the roof may end up collapsing, leading to deaths, injuries, and loss. Though your home's foundation can be the primary reason your roof is sagging, experts believe that there are plenty of factors behind this problem such as poor-quality roofing materials, shoddy workmanship, and wear and tear of your roof's structural elements.
Get Quality Roofing Replacement & Maintenance Today
Have you spotted any of the above signs? If you are looking for professional roofers in Las Vegas, get in touch with First Quality Roofing & Insulation at 720-262-7847 to schedule your home inspection appointment.