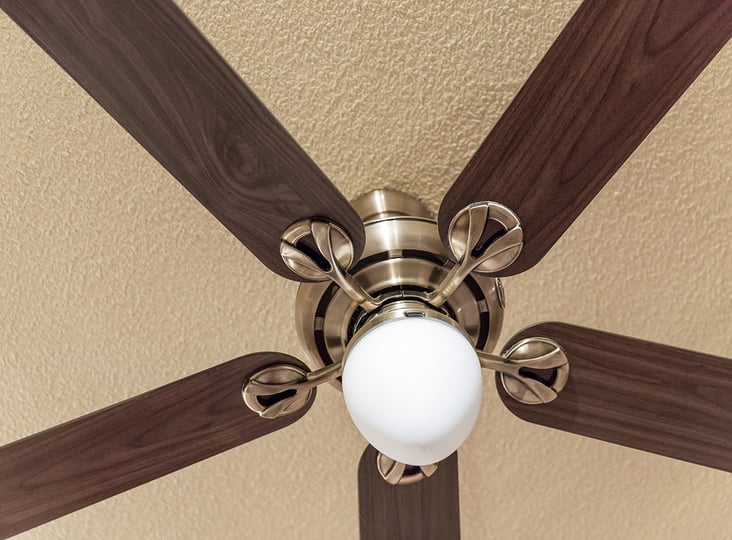 As we have become more aware of how our actions impact the environment, more people are working to reduce their family's environmental footprint. Increasing your home's energy efficiency is one way that you can help the environment. While there are many different ways to be more energy efficient, false information is often shared alongside good advice. Today, we will be debunking some of the most common myths about energy efficiency.
Myth #1: Using fans will cool the room.
A fan may help you feel cooler, but it has absolutely no effect on the actual temperature in the room. The spinning fan blades simply circulates the air, creating a nice breeze. Because this draft is helping you stay comfortably cool, you can turn the thermostat up a few degrees.
Myth #2: Lowering the thermostat will cool your home quicker.
Your home gets a bit warmer than expected, so you turn the thermostat way down. After all, turning it down several degrees will encourage your AC to work faster, right? Unfortunately not. Your unit cools at a certain rate, whether you need it to cool 1 degree or 10.
While it may not be effective, some people believe that turning the thermostat down significantly is a harmless practice. Unfortunately, doing this may cause you to pay more. When the thermostat is set too low, the odds that you will end up cooling your home more than intended are much higher.
A better idea is to utilize a smart or programmable thermostat. You can adjust the settings to match your schedule. For example, you can set the temperature higher to save energy when you will be away at work or sleeping.
Myth #3: Turning lights on and off uses more energy than leaving them on.
One common energy efficiency myth is that turning a light on and off is a bad thing. Many people believe that the energy required to turn the light back on is more than the energy used when you just leave them on. Others think that turning the light on and off causes unnecessary wear and tear on the bulb.
Both of these beliefs are untrue. LED lights are designed to last for a long time – their operating time is not impacted by turning them on and off. And it is much better to turn the lights off in your home whenever you are not using them. If you're having trouble remembering to flip the switch on your own, smart LEDs, sensors, or timers can do the work for you.
Want a tip for being more energy efficient that isn't just a myth? Install new home insulation in your attic. Attic insulation helps to regulate your home's temperature all year long. This home insulation reduces the amount of time that your HVAC unit needs to run to heat or cool your home, which saves energy and money. To learn more about how home insulation can help improve your home's energy efficiency, contact First Quality Roofing & Insulation at 702-262-7847.