The importance of a well-maintained roof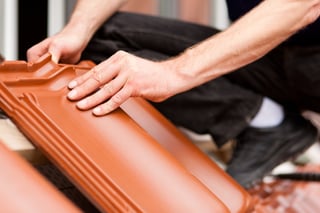 cannot be stressed enough. This protective layer of your house is responsible for keeping the elements out while keeping comfortable temperatures and healthy air in. Even the best roofs, however, are susceptible to damage over time. It is essential to provide proper, regular care to your roof to ensure durability and damage prevention.
First Quality Roofing & Insulation is the premier Las Vegas roofing company. We provide outstanding customer service and exceptional work. Naturally, a preventative approach is best whenever possible, so we thought we'd outline a few of the most common roofing issues homeowners experience.
1. Damaged Shingles
Strong winds and other natural factors can inflict great damage to your shingles. If shingles are broken, misplaced, or begin to curl, the wood paneling underneath will be exposed to moisture. This, in turn, can cause the wood paneling to rot and break apart.
If moisture finds its way beyond the initial barrier of your home, you could be facing mold issues in your attic and beyond.
2. Roof Leaks
Along the same lines, roof leaks can lead to substantial moisture accumulating within the walls of your home, which can cause serious mold problems, among other expensive situations. Unlike damaged shingles, the cause of roof leaks can be very difficult to identify, so it's best to reach out to a Las Vegas roofing company to ensure the source is properly identified and repaired.
3. Damaged Flashing
The barrier around vents and pipes is called flashing. It's there to prevent moisture from seeping through the gaps. If the flashing is damaged or corroded, however, it's not able to do its job, which, in turn, allows moisture to enter the system. Damaged flashing can cause significant portions of your roof to need repair if it's not addressed early.
4. Low-Quality Workmanship
When it comes to roofing, you really do get what you pay for. If you've delved into a DIY project or selected a Las Vegas roofing company that isn't reputable and experienced, you're running the risk of winding up with a sloppy job that can premature damage. Beyond this, poor-quality workmanship can actually cause further harm to your home, inflicting damage that wasn't even an issue before your project got started.
5. Improper Repairs
Certain types of roofs require certain materials when it's time for repairs. If you use materials that aren't designed for application on the type of roof you have, you could be setting yourself up for permanent damage. Small problems become major issues if you're using incorrect materials for your repairs.
Leave your home's protective layer to the hands of a skilled Las Vegas roofing company. Learn all you need to know about keeping your roof in excellent condition by downloading our free guide All Your Roofing Questions in One Place.