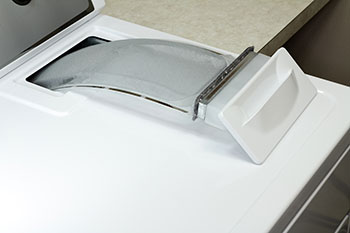 Dryer lint can be a more than an annoying by-product of laundry; it can also be a fire hazard. You may not know that only scooping out the lint trap after every load isn't enough. Ensure your dryer is efficient and safe by adding the below steps to your home maintenance routine.
Perform a Weekly Sweep
While the lint trap does a decent job keeping lint from entering the dryer vent, it isn't perfect. Lint often builds up under the trap and falls out and under the dryer, providing the perfect kindling as the dryer heats up. Once a week, use a dust bunny to get any errant lint from around the trap and under the bottom of the dryer. Adding this quick task to your weekly cleaning keeps your home more clear of dust, and helps your dryer to work more effectively.
Check Your Vents
While many homes have plastic, to avoid fires, dryer vents should be metal. The high temperate of the dryer can cause plastic vents to melt or even catch fire. If you find you have a plastic vent, it is recommended to swap it with a metal one. Be aware though, over the course of years, metal vents can become kinked or damaged. Checking the vent occasionally for wear and tear is important.
Add Dryer Maintenance to Your Spring Cleaning
Even with periodic cleaning and habitual emptying, lint traps still allow some lint to escape into the dryer vent. Over time, those small bits of dryer lint can add up to giant dust bunnies that not only kill the efficiency of your dryer but also can pose a serious fire risk. Cleaning out your dryer vent is essential in preventing accidental fires and keeping your dryer working for years to come. Luckily, cleaning out your dryer vent is quick and easy.
Start by unplugging your dryer and checking that the vent is in good condition. Using a shop-vac and a lint brush, you can root out any lint by removing the trap and inserting the brush with the shop-vac turned on. To ensure all the lint is removed, also insert the lint brush into the exterior opening of the dryer vent. This only needs to be done once or twice a year, depending on your dryer usage.
While dryer lint may not seem as necessary as dirty dishes or messy floors when it comes to housework in terms of Las Vegas home maintenance, it can save your home and your life. If you're looking for other ways to keep your home safe from fires and increase the energy efficiency of your home, follow our blog! Roof inspections are also an important part of Las Vegas home maintenance, and should be performed every 6 months to a year to keep your roof in top shape. Contact First Quality Roofing and Insulation at 702-262-7847 to schedule your inspection.