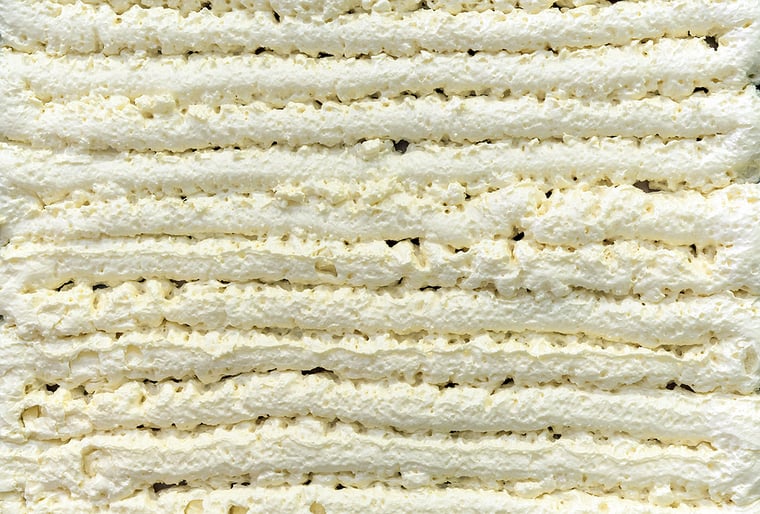 Insulation keeps your home comfortable during extreme temperatures. With DIY projects becoming the norm, it may be tempting to install your home's attic insulation by yourself. Whether you are trying to cut down on costs of hiring a professional or you are confident in your DIY skills, it is never a good idea to install DIY attic insulation.
Trying to install insulation yourself not only exposes you and your loved ones to harm, but you also risk damaging your property. Always hire the services of professionals to help you install or replace insulation to avoid the numerous hazards and dangers that come with DIY attic insulation. Here are some of the things that could go wrong when you attempt to perform a DIY attic insulation installation:
1. Health Risks
When performing attic insulation, you need to apply the insulating agent properly. Insulation materials contain chemicals and components that could harm your health during or after installation. Usually, insulation installation requires the right safety gear to protect your eyes, skin and even lungs from irritation due to contact and exposure to insulation materials.
The main cause of irritation is chemical off-gassing which occurs due to improper installation and handling of the insulation agent. This causes your attic insulation to release harmful chemicals and vapors through evaporation, leading to breathing problems, throat irritation and even severe allergies. By leaving the project to professionals, you protect yourself and your loved ones from exposure to the harmful components of insulating agents.
2. Risk of Cancer
If you live in an older home, DIY attic insulation puts you at risk of cancer due to the content of the insulation materials. Most of the homes built before 1990 used vermiculite insulation which contains asbestos. Asbestos is highly carcinogenic and can cause cancers such as mesothelioma and lung cancer when inhaled. By personally handling the insulation, you disperse asbestos fibers into the air and increase your risk of exposure.
With the highly dangerous nature of asbestos, it is advisable to contact an asbestos removal professional for such projects involving older homes. This ensures that the asbestos in your attic insulation is removed and disposed of safely without harming both humans and the environment. Note that you don't have to get rid of insulation containing asbestos as it poses no harm if undisturbed.
3. Home Damage
DIY attic insulation puts your home at risk of damage from mold, mildew, rust, and ice dams. Without the right skill and equipment, you are likely to leave spaces during installation that allow warm air to escape and thaw the ice or snow on your roof during extremely cold seasons. The repeated thawing and freezing lead to ice dams. The water can leak into your home and cause moisture damage to your ceiling and walls. It also threatens the structural integrity of your roof by accelerating rotting and causing it to sag.
Improper insulation may lead to excess moisture in your home which encourages rusting and growth of mold and mildew. While rusting only affects your valuables, mold and mildew can ruin your furniture and fabrics and also aggravate allergies and respiratory problems. The continuous damage to your home as a result of poor insulation ruins its integrity and may even cause your home to collapse.
4. Wrong Insulation Choices
Insulation materials come in various types and forms; ranging from loose-fill and blanket insulation to reflective systems and insulating concrete forms. Each type of insulation is ideal for different areas of your home with some being ideal for the attic while others are best for the walls. They also have different R-Values that suit different areas of your home. Unless you have a background in insulation and insulation materials, it can be difficult to make the right choice for your attic as you need a thorough evaluation to establish the best insulation.
Conducting DIY attic insulation without expert knowledge may result in choosing the wrong insulation for your attic, which leads to poor efficiency and high energy bills in the long run. You also end up with more expenses trying to find the right attic insulation. By working with a professional, you are sure of insulating your attic with the best and most appropriate insulation for your attic.
5. Risk of Injury from Accidents
Getting into the attic for DIY insulation is a risky affair. Without the right safety measures and equipment, you can easily hurt yourself during the process. For example, if your attic's subfloor is not made of plywood, you risk falling through the ceiling trying to do DIY attic insulation which may lead to serious injuries.
You require special tools such as foam spray guns if you are using spray-foam insulation to insulate your attic. The tools can be challenging to operate as some like spray guns tend to clog with the materials, putting you at risk of accidents and injuries. Hiring a professional instead of going the DIY route saves you from having to put your safety on the line.
6. No Quality Assurance
There are a lot of reasons that can lead to substandard work during DIY attic insulation. Lack of skill, experience and the right equipment highly compromises the success of your attic insulation. You may have to use substandard or readily available tools for the project as most of the tools are either expensive or unavailable in local stores. The result is poorly-installed insulation that is inefficient, causing your energy bills to rise.
Other than the lack of resources and techniques to do the work, a DIY attic insulation project has limited capacity to test for proper installation. Although high energy bills and drafts in your home can point out poor workmanship, they are not effective enough to ascertain the quality of your work. A trained professional can establish whether the installation was done correctly and rectify any issues immediately.
Why You Should Hire Our Experts for Your Attic Insulation
With the numerous dangers and risks that come with DIY attic insulation, it is advisable to hire professionals for the job instead of going at it yourself. Doing so protects you from the consequences of trial-and-error methods that could cost you more instead of helping you save money. First Quality Roofing technicians are your best bet for proper and reliable attic insulation. Here are some of the reasons you should hire our technicians to install your attic insulation.
Expertise. Our technicians have the training and experience to properly install attic insulation according to the needs of your home. From inspecting your home and installing the insulation to conducting quality checks, our technicians are experts in what they do. We have been in the industry long enough to perfect our craft, which enables us to complete any project flawlessly and in time.
Resources. As one of the most reliable companies in Las Vegas, we have the right equipment and tools to install any insulation material. Our team is also equipped with safety gear and knowledge for protection against accidents and injuries when working.
Commitment to Quality. Proper attic insulation saves you money in the long run and keeps your home comfortable. Our commitment to quality means we only use the best talent, equipment and techniques to ensure that your home gets proper insulation. We also offer a free attic insulation evaluation.
You don't have to suffer the risks of shoddy DIY attic insulation when you can hire superior attic insulation services from First Quality Roofing. Contact us today for all your attic insulation needs.