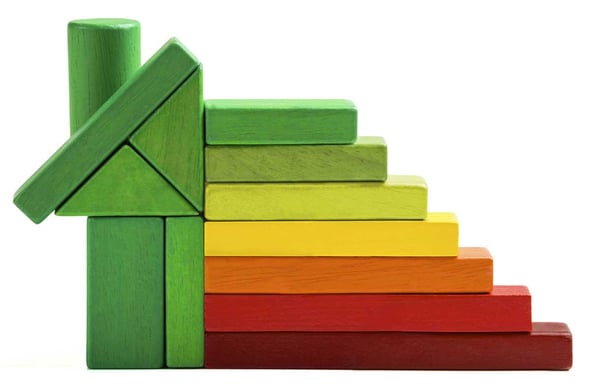 In many Las Vegas households, utility bills like gas and electric service represent a large portion of the monthly budget. As energy costs change, these bills may fluctuate, but the energy costs are largely out of your control. You can, however, make your utility bills more reasonable by improving your home's energy efficiency. Here are some of the most worthwhile upgrades for the money:
Add Insulation
Las Vegas home insulation not only keeps your home warm during the winter, but it also helps retain cooler temperatures during the summer. In the Las Vegas area, the EPA recommends at least R-49 in the attic, R-13 in the walls and R-25 in floors. If your home does not meet these specifications, consider contacting a Las Vegas home insulation contractor to discus upgrading your insulation.
Upgrade the HVAC System
Older HVAC systems can be very inefficient, with some air conditioners having SEER ratings of 13 or less and furnaces having AFUE ratings of 65 or less. Today's most efficient air conditioners have SEER ratings of over 20, and new furnaces can be over 98 percent efficient. If your HVAC system is over 10 years old, consider upgrading it, then keep it running efficiently with regular maintenance and frequent air filter changes.
Install a Programmable Thermostat
A programmable thermostat can reduce heating and cooling costs by up to 20 percent. In the summer, raise the temperature by 10 or 15 degrees while away from home or sleeping, and return it to normal before you arrive home or wake up. In the winter, reduce the temperature by the same amount to maximize savings.
Seal Leaks
Allowing heated or cooled air to escape your home, or allowing unconditioned air to enter, can significantly increase your heating and cooling costs. Seal around windows and doors using caulk and weatherstripping, and use caulk or canned foam insulation to seal gaps in the exterior of your home for pipes, electrical lines, dryer vents or other penetrations. Seal cracks foundations with mortar, repair or replace damaged roofing materials and repair damaged siding or trim.
Reduce Heat Gain
In the summer, heat gain can increase cooling costs dramatically. Use shades or binds to block the heat of the sun during the daytime, and avoid using heat-generating appliances like the oven, clothes dryer or dishwasher. Avoid adding extra humidity to the air by cooking, cleaning and bathing during the evening when it is cooler.
Replace Appliances
Replace older refrigerators, dishwashers, televisions and computers with energy-efficient models, such as Energy Star-certified models, to reduce your electricity costs. Substitute CFL or LED lights for inefficient incandescent bulbs, and turn off unnecessary devices.
Though major upgrades such as Las Vegas home insulation or installing a new HVAC system will have the largest effect on your utility costs, by investing in as many of these upgrades as possible, you can support the larger upgrades and make the entire home more energy-efficient. Schedule your attic insulation installation with First Quality Roofing & Insulation today at 702-262-7847.