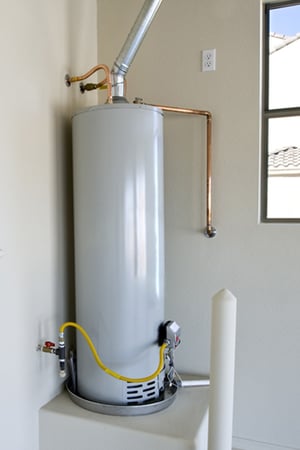 If you're like most homeowners, you keep up on home maintenance and take all the recommended precautions to avoid fires and other hazards. Did you know, however, that your home is full of everyday items with the potential to explode? Knowing what to watch out for can help you and your family avoid a dangerous accident. Here are 4 items in your home you'll want to keep an eye on:
4 Potentially Explosive Items to Be Aware of in Your Home
Hairspray
The liquid and gas contained inside a can of aerosol hairspray are under an immense amount of pressure. Leaving your hairspray in a place that gets a lot of direct sunlight can increase the temperature of the can, raising the pressure enough to cause an explosion. Although hairspray cans are designed to withstand a certain amount of heat, it's best to store them in drawers or cabinets, away from the sunlight.
Light Bulbs
Old-fashioned incandescent light bulbs that are poorly made create a safety hazard. If the bulb's base isn't properly sealed, it can change the pressure within the bulb, causing the heated glass to explode. Give yourself some peace of mind by switching out your old bulbs for LED lights. Not only are they safer, but they'll also save you money and help reduce your carbon footprint.
Electronic Devices
Laptop computers and mobile phones are powered by lithium-ion batteries. When subjected to high heat, these batteries can release all of their energy at once, resulting in an explosion. This can also happen as the result of a factory defect, as seen in the Samsung Galaxy Note 7 fiasco and the recent HP laptop recalls.
Water Heater
A water heater explosion could be catastrophic. The best way to avoid this is to add regular inspections to your home maintenance checklist. When inspecting the heater, make sure your pressure-relief valve isn't leaking. Also check for a foul smell, which could indicate a gas leak, or a popping sound that could mean there's sediment inside your tank. If you find anything that seems out of the ordinary, call a professional right away.
Keep Your Home Safe with Regular Home Maintenance
The seasons are changing, and that means it's time to start thinking about fall home maintenance. This includes cleaning your gutters, inspecting your roof and checking your attic insulation. Contact us today at 702-262-7847 and let us handle your roofing and insulation needs.