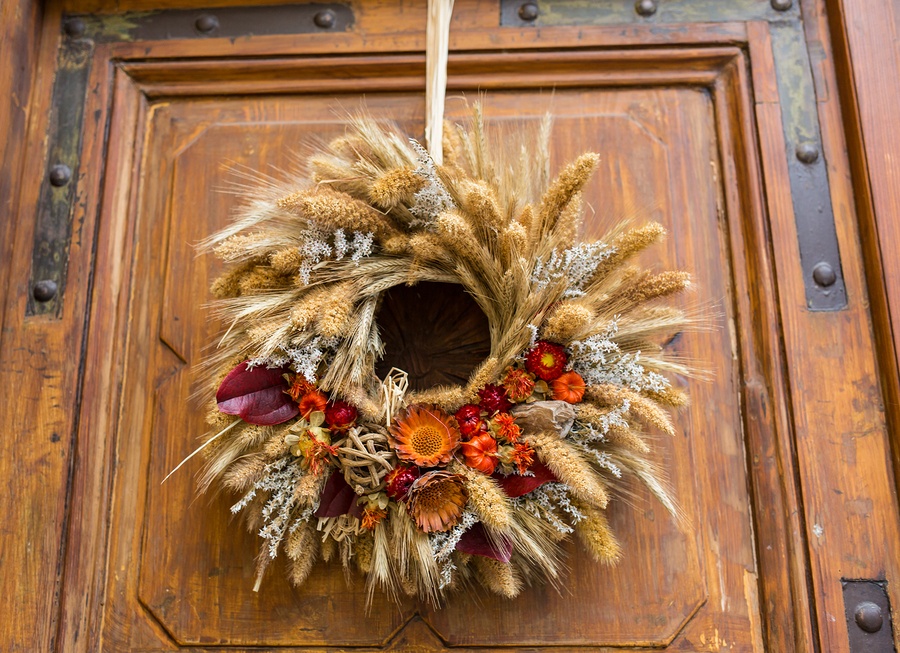 There are two types of holiday decorators: the ones who go all out and deck the halls from top to bottom for every holiday, and the rest of us. If you like giving your home a seasonal look but aren't a fan of a complete redecoration for every event, try these ideas meant to last through the seasons:
3 Ways to Decorate Your Entryway for Every Season
Evergreens Are Ever-giving
Potted evergreens look great all year long and giving them a seasonal touch is simple. In the fall, a few strategically-placed colorful gourds are all you need. Once you're ready for winter, swap the gourds for a simple strand of white string lights; use a set of solar-powered LEDs and you won't even have to fuss with extension cords and outlets. In the spring and summer, the plant itself will be all you need.
A Multi-season Wreath
A festive wreath will give your entryway a polished look with minimal effort. If you're not the type to swap wreaths every season, try one that's a little less holiday-specific while still offering some seasonal warmth. For example, fir and pine may have too much of a Christmas feel to work in the fall, but eucalyptus and magnolia leaves provide the right mix of colors without tying you down to a holiday. If you're feeling energetic, head to the craft store and get a mini-garland with pumpkins for the fall and add a sprig or two of holly for the winter. Or, swap bows of different colors as you transition through the seasons.
Simple Staples
An entryway overhaul can be a big project but choosing a few neutral staples that can be slightly modified through the year will simplify your efforts. Here are a few ideas to try:
Big Pots. Choose one or two large, statement pots to have on the porch year-round. In the summer, add your favorite flowers. As fall approaches, swap those for some colorful gourds. A few fir branches and some pinecones should do the trick for winter.
Decorative Wheel Barrow. An old-fashioned, wooden wheel barrow gives that modern farmhouse look that's easily customized for the season. Stack with pumpkins, corn stalks and hay for the fall; add some evergreen sprigs and chopped firewood for winter and a few potted plants for spring and summer.
Crates, Boxes and Trays. Choose neutral wood tones and swap out anything from sunny cloth in the spring to burlap in the fall and winter. Add details such as figurines, lights and plants to match upcoming holidays.
Get more tips on how to prepare your home for every season with these home maintenance blog posts: