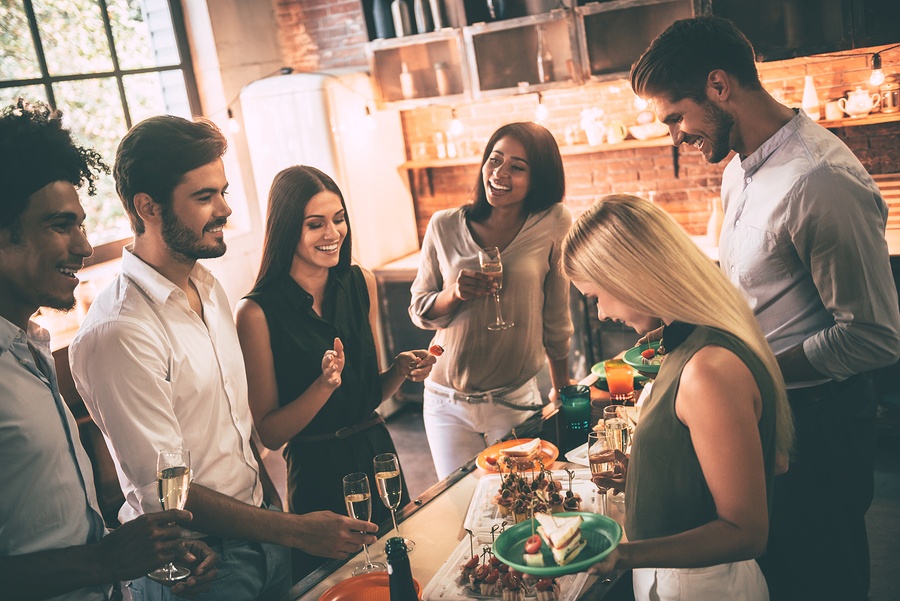 Friendsgiving tends to be more casual than Thanksgiving, but with a little bit of planning you can make it an event that people will be talking about long after the holiday is over. Here are some of our favorite tips for hosting a Friendsgiving to remember:
Save the Date
Opt for one of these strategies when scheduling the date:
A pre-Thanksgiving date is more preferable because people are more likely to be available. Additionally, it can serve as a trial run if you'll also be hosting a traditional Thanksgiving dinner.
Post-Thanksgiving weekend keeps the holiday spirit going a little longer and lets you incorporate leftovers into the menu. Plus, turkeys will be on sale!
Set Up a Communication Hub
Old-school printed and mailed invitations add charm, but you also need a convenient way to coordinate planning with your guests. A Facebook event page is a great way for everyone to stay up-to-date with who's bringing what and other important details.
Have Vegetarian Options
Today, more and more people are becoming vegetarians or vegans. This is why it is best to make sure there are enough meatless dishes for a full meal.
Don't Forget Drinks
There's no need to stress about stocking a full selection of beverages. Create a signature holiday cocktail to be served as the drink of the evening, and ask guests to bring anything additional they may want.
Decorations Are Optional
Friendsgiving is a way to spend quality time with your closest friends, not an occasion to cause major stress. If decorating is your thing, go ahead and add some flair. Otherwise, focus your energy on food and entertainment.
Stock Up on Containers
You can almost always count on having leftovers. Purchase some inexpensive to-go containers in bulk so everyone can take some home with them.
Make sure your home is in pristine condition for holiday entertaining. Check out these blog posts for some key home maintenance tips to implement this winter: