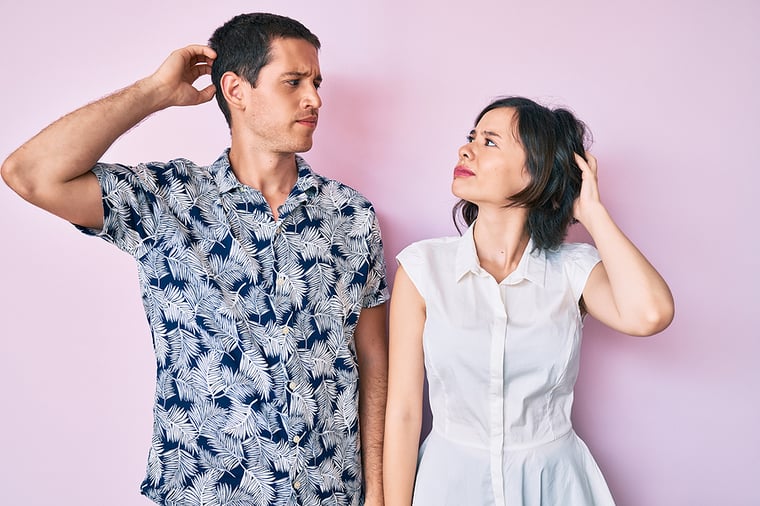 Your attic insulation plays a primary role in determining the overall quality of your roof. A first-rate job keeps your family comfortable, reduces your utility bills, prevents water damage, and improves the value of your home. Regular inspections and timely repairs are two of the most effective ways of increasing your insulation lifespan. Always hire a qualified, licensed, and insured roofing contractor to handle all your installation, repair, and maintenance needs.
Factors That Affect Insulation Lifespan
High-quality insulation lasts at least two decades with proper maintenance. Some last up to a century. The following factors impact its actual lifespan:
Your choice of insulation material is dependent on features such as climate, cost, and house design. Blanket insulation is suitable for walls and closed spaces. If installed in open spaces, the fiberglass particles can harm your home's air quality. You can combine it with spray foam insulation to seal gaps. Other types include radiant foil for warm areas such as Las Vegas and foam boards.
R-Value measures resistance to heat flow. The higher it is, the longer the insulation lifespan is likely to be. The optimal rate depends on your geographical location. The EPA's Energy Star program provides a helpful R-Value chart to guide homeowners and contractors. If your Las Vegas attic is uninsulated, it's advisable to stick to R-Value ratings ranging from R30 to R60.
If you already have 3 to 4 inches of insulation, aim for the R25 to R38 range. We don't measure the effectiveness of radiant foil by R-Value. That's because it reflects heat instead of reducing its transmission. Fiberglass, liquid polyurethane, mineral wool, cellulose, and polystyrene all have varying R-value ratings.
The insulation lifespan also depends on your roofing contractor's expertise. It's not advisable to place some materials close to electric wires, open spaces, and over air intake vents. They might pose fire and other safety risks, as well as accelerate wear and tear. If installing in older homes, a thorough insulation inspection is required. This precaution aims to avoid moisture accumulation, which can cause rot or mold.
Climate or Weather Patterns
Your insulation system is unlikely to suffer storm water damage due to low precipitation in Las Vegas. However, clear leaves and other debris from your gutters, downpipes, and general drainage. This measure prevents any water from pooling around sensitive areas that could affect your insulation.
Remember to trim trees around your house to reduce clogging and the likelihood of damage from falling branches. Keep your compound tidy because strong winds could blow or lift items that may cause unexpected harm. The insulation could also become less effective over time due to dust accumulation.
Does your compound have overgrown vegetation, missing drainage covers, pools of water, or uncollected garbage? Such conditions encourage pests to scavenge or even set up permanent residence. If they find their way into your insulation, they could quickly reduce its lifespan. The culprits include rats, raccoons, squirrels, carpenter ants, bees, birds, and wasps. Rodents can gnaw into and destroy fiberglass, cellulose, and foam insulation.
These pests also defecate and urinate in the attic. The pungent odor can affect air purity and cause allergies or diseases. They can also create mold, which will be expensive to get rid of depending on how long the attic has hosted these uninvited guests. It's crucial to look for signs of nests, droppings, and strange odors during your insulation inspection. Get a professional fumigator to remove them or initiate preventive measures.
How to Install Durable Attic Insulation
There are two essential types of attic insulation. The first is blown-in or loose-fill insulation, which channels particles of fiberglass, cellulose or mineral wool into the attic cavity. It's suitable for spaces that contain several small holes.
The second type is blanket insulation, also known as batts and rolls. It's so-called because it looks like a thick blanket. Fiberglass is the most preferred option. It's easy to precut the material to fit attic rafters and trusses. Some also have moisture and air barriers to fasten them to the attic and prevent condensation.
Our experts at First Quality Roofing take various safety precautions before installing your attic insulation. Although homeowners can perform DIY projects, we don't encourage them. You may make costly mistakes in the process, such as blocking crucial air vents and using the wrong installation techniques. Your qualified roofing contractor should follow this process to increase your attic insulation lifespan:
Evaluate the Existing Insulation
An insulation inspection together with your contractor gives a good idea of the tasks ahead. It helps identify repairs that you should undertake before the actual insulation begins. Rafter damage is a good example. The inspection also analyzes the quality of your existing installation with the aim of upgrading.
Your attic size also determines your insulation options to some extent. Other factors include your budget and the intended R-value rating. If unsure of the exact type, we'll recommend one based on your needs, as well as building codes and IECC climate zone.
Our insulation experts always wear protective gear when undertaking installations. They include goggles, gloves and clothing to cover exposed skin. It largely depends on the type of material we're using to insulate your attic. Some contain tiny breathable particles, while others are foams.
Follow Manufacturer & Industry Standards
Your contractor should always strive to follow the manufacturer's instructions to the latter to ensure a long insulation lifespan. The requirements might differ from one location to the next due to temperature changes and housing regulations. It's also advisable to follow EPA guidelines if you want to reap the long-term energy cost savings of a properly insulated attic.
Consider Surrounding Structures
There's still work to do after completing the insulation. We recommend checking the gutters a week or so later. The sudden change in temperature from a more efficient system might cause your roof decking to either swell or shrink. We might have to adjust the gutters or replace them due to warping. A properly functioning gutter and drainage system guarantee a lengthy insulation lifespan.
Install According to Roof Type
Does your roof have a high or low pitch? If your attic ceiling slopes to the floor, there isn't much room to insulate the edges. Because you'll most likely install thin but high-quality material, it should have a suitable R-Value to compensate for the inadequate space. The process becomes even more challenging if your house has a high ceiling with little or no room for an attic.
A roof replacement provides one of the best opportunities for insulation inspection and installation. If you're re-roofing due to water damage, you'll most likely have to install new insulation as well or make changes to the ventilation system.
Call Las Vegas Roofing and Insulation Pro
Are you looking for the very best in roofing? At First Quality Roofing & Insulation, we're renowned for implementing solutions that increase insulation lifespan. Our comprehensive products and services include excellent roof installation, inspection, maintenance, repair, and replacement. Contact us today at 702-262-7847 to schedule an insulation inspection.