When homeowners think about attic insulation, they often consider its indispensable role in keeping a home warm and cozy during the winter. But attic insulation is just as important for keeping your Las Vegas home cool in the summer, as counter-intuitive as that may seem. Here's how it works:
Hot Roof & Attic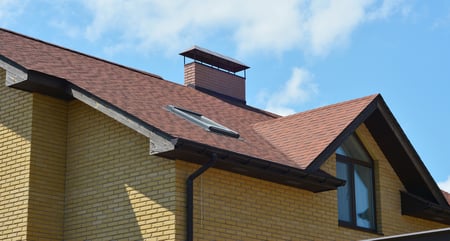 As the Las Vegas sun beats down on your roof, heat will radiate from the underside of the roof deck, heating your attic. This heat can accumulate, leaving your attic significantly warmer than the rest of your home. Without proper attic insulation, this heat can bleed down into your home through conduction, making your air conditioning system work harder in an attempt to keep your home cool and comfortable. Not only will this raise your cooling costs, but it can shorten the service life of your home's air conditioner.
Rising Heat
The heat from cooking, cleaning, showering, or daytime sun will naturally rise in your home, and without effective ventilation and attic insulation, it can accumulate in the attic and make it even harder to keep your home cool. Attic insulation can help to keep this heat contained and allow the ventilation system to dispose of heat and moisture outside, instead of letting it build up in the attic.
Keeping Your Home Cool with Attic Insulation
Controlling heat in your attic is the key to keeping your Las Vegas home cool and comfortable during the summer at a reasonable cost. A thick layer of insulation in the attic floor can help to keep heat from the roof and elsewhere in your home from bleeding into the living areas below. The insulation acts as a blanket, keeping heat from conducting through the attic floor and the ceilings below.
Adding radiant barrier insulation on the underside of the roof can also significantly improve your comfort during the summer. The radiant barrier helps to reflect most of the sun's heat away from the attic, keeping the attic and your home cooler. Together, these attic insulation strategies can significantly improve your comfort year-round while minimizing both your cooling costs in the summer and your heating costs in the winter.

Attic Insulation in the Las Vegas Area
Are you spending too much on air conditioning? Is your home hot and uncomfortable? Consider upgrading your attic insulation. At First Quality Roofing & Insulation, we can help to keep your home cooler while cutting your energy costs with our professional attic insulation services. We offer top-quality products and workmanship, and we serve homeowners throughout the Las Vegas area, including Henderson, Mesquite, Pahrump, and surrounding communities. Call us today at 702-262-7847 or contact us online to schedule attic insulation services in the Las Vegas area and beyond.