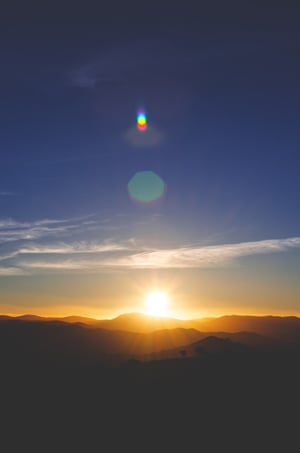 You can't exactly lay a tarp over it; that's not a good look for a roof. And you can't exactly hose it down every night; that's not practical. But when you add up the ways that heat, ultraviolet rays and thermal shock from the sun conspire to wreak havoc on your roof, you can be forgiven for trying to brainstorm some clever solutions.
A far better solution: ensure that your roof is properly ventilated. It can be a tricky job, but it's one of the specialties of First Quality Roofing & Insulation. We know the benefits and how they can pay off – now and for many years in the future.
Size Up the Added Benefits of Ventilation

You already know how the sun denigrates your roofing materials, causing shingles to splinter and warp, nails to pop and plastic flashing to crack. Ventilation helps ensure a steady flow of warm and cool air, allowing hot air to escape while keeping your attic and roof cooler.
Ventilation counteracts the cruel effects of the sun, but it also does so much more, including:
Extending the life of your roof. If you've heard homeowners complain that their roof failed to reach the lifespan forecasted on the warranty, a lack of ventilation is almost always a contributing factor.
Reducing energy costs. The heat that escapes from your home from proper ventilation is a good thing; it means it won't descend from the attic and into your home, causing your air conditioner to run longer than it has to keep your home cool. And in a city in which average summer temperatures hover in the 90s, this is a good thing, too.
Creating more even and comfortable indoor temperatures. Proper ventilation means that your home won't wage a constant battle between warm and cool air. Temperatures should be more consistent not only from room to room but also from one level to another.
Ventilation Depends on Venting

Like many Las Vegas homeowners, you may put ventilation to work for you on those cool summer nights, when you can finally turn off the air conditioner, open your windows and let some cool air indoors. With any luck, a breeze will help cool down your house even faster.
If you suspect that attic ventilation is a little trickier to achieve, you're right. But it usually comes down to two main components: exhaust vents and intake vents. Exhaust vents allow heat to escape, and the most common type are ridge vents. They're installed at the intersection of two roof planes, which are known as ridges (hence the name "ridge vents"). To the untrained eye, ridge vents are difficult to spot on a roof. Intake vents – which can be even tougher to spot – work in tandem with ridge vents to encourage cool air to enter an attic while forcing warm air out the ridge vents.
A precise, 50-50 balance between hot and cool air would be ideal, but it's rarely possible. The experts at First Quality Roofing & Insulation come as close as possible, enabling our customers to mitigate the ravaging effects of the sun while reaping the other benefits of ventilation. It's more than a win-win proposition; it's a refreshing proposition, too. And it can be yours when you call to make an appointment with the company that always puts quality work first.