After decades of enjoying quality shelter in Las Vegas, it's probably time for a roof replacement. Most people do so to fix extensive damage or wear and tear. Other reasons include boosting your home's value, increasing energy efficiency, and as part of a general remodeling.
While proper maintenance might extend your roof's lifespan by up to a decade, sometimes it's more cost-effective to replace it. How much does this process cost? Can you undertake it on a budget?
Roof Replacement Costs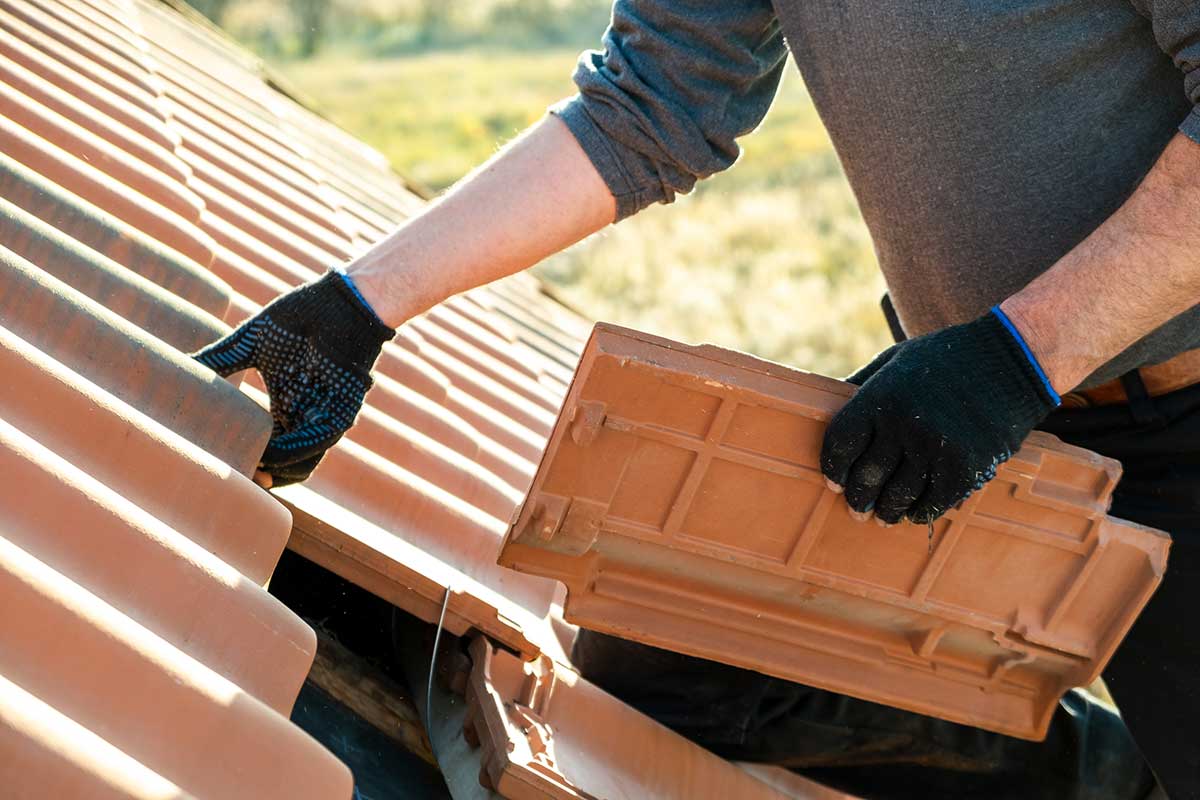 Before starting the roof replacement process, you might seek the opinion of neighbors, friends, and online homeowners on the cost. The result will be varying and unreliable guides. Key factors that influence the amount you'll pay are:
The roof's square footage. The total area includes coverage over walkways, overhangs, garages, and front entryways.
Roof slope. Generally, steeper roofs cost more to replace because they require specialized equipment and safety precautions.
Roofing accessories such as decking, vents, flashing, underlayment, and additions such as skylights.
Roof design and shape. A slate roof will cost more to replace than shingles.
The state of your current roof. If it's heavily damaged, it will probably require more work on the underlying structure, which will cost you more.
Your location. Other than materials, hourly labor rates, and regulatory approvals also impact the overall cost.
Other factors include waste disposal fees, type of warranty and whether your roof will need new ventilation. As a qualified roofing contractor, First Quality Roofing will give you an accurate quote after conducting a thorough assessment.
How to Replace Your Roof on a Budget
Although a roof replacement might cost thousands of dollars, you can reduce the overall cost through the following steps:
1. Create a Comprehensive Plan
Planning is the first step of any successful project. It helps you stay on schedule and avoid unnecessary spending. Create an outline of your roofing needs to ensure the whole process is sustainable. Key considerations include your house size, roof pitch, type of roofing material, permits, and extent of damage or wear.
A plan also ensures you don't make potentially costly changes midway through the project. You can brainstorm on all possible scenarios before committing your funds.
2. Compare Notes
Try to contact more than one roofing contractor for quotes and settle on the one who offers the best value for money. Do your due diligence to avoid hiring a cheap contractor who'll do a poor job or cause costly disruptions. Apart from reading online reviews, confirm that your ideal choice is licensed through the Nevada State Contractors Board. Most contractors will include installation and debris disposal fees in their quotes.
3. Timing is Key
You're likely to pay more if you seek re-roofing services when roofing contractors are busy. Peak roofing season for most companies occurs from late summer to fall. You might have to wait up to a month or longer if you make an appointment with a qualified contractor.
If your roof replacement is not an emergency, it's best to wait until off-peak season. Other than the possibility of discounted rates, you'll enjoy lower prices on materials. You'll also receive the highest quality service because the roofers won't be in a rush to get to another project.
4. Consider Financing
Unforeseen circumstances, such as strong winds, falling trees, and other adverse conditions sometimes cause roof damage. In such instances, you might not have enough money to cover an emergency roof replacement. Fortunately, some roofing contractors and other organizations can help you fund this project.
First Quality Roofing & Insulation has all your Las Vegas financing needs covered. We offer up to 100% funding on approved credit. Our appealing terms include reduced APR, manageable fixed monthly payments, and deferred interest on full payment within 18 months. Our finance partners also offer a simple application process and online account management.
5. Perform Some Basic Tasks
While not recommended, some DIY roofing skills can help you reduce the overall cost of a roof replacement. If you take safety precautions and have the necessary tools, you can remove part or all of the old roof. You'll save the significant amount you'd pay your contractor for that particular task.
There are other options to consider instead of paying your roofer to get rid of debris. You can either rent a dumpster or haul the waste to a landfill if it's more affordable.
6. Approach Your Insurance Company
Your homeowners' insurance policy most likely covers roof replacement. Most providers readily pay for damages caused by acts of nature or accidents. You're less likely to receive this offer if your roofing problems are due to wear and tear or outright neglect. That's why it's advisable to not only conduct regular maintenance but also keep evidence.
Insurers approve faster if you can present records of repair, inspection reports and before-and-after pictures. Be sure to notify your company as soon as you notice any damage to your roof. Hire an expert to come up with an estimate since your insurer will expect one.
7. Consider an Overlay
A tear-off is significantly more expensive than an overlay. It could cost up to $1000 more because it involves removing the entire roof and disposing of the debris. One advantage of a tear-off is that your contractor can repair underlying problems before installing a new roof, even if it will cost more. An overlay, on the other hand, involves adding new shingles on top of the old ones.
Other than being more affordable, it's also a faster process than a tear-off. It doesn't create a lot of disruption for your family because the house remains mostly intact. Some of its downsides include creating additional weight, a negative value and a shorter shingle lifespan. While an overlay may offer immediate cost savings, it may also void your warranty. Consider the long-term implications before making a choice.
8. Be Ready for The Unexpected
Even though your contractor has the relevant expertise and years of experience, things won't necessarily go as planned. They might come across more extensive damage than they expected while tearing off your roof to install a new one. These unforeseen circumstances might mean spending more money on repairs or extending the roof replacement schedule. While it's good to try and remain within budget, it's advisable to set aside some emergency funding for these curveballs.
9. Hire a Qualified Contractor
You might have the best planning skills, but you need a professional to put everything in place. Licensed, experienced and skilled roofing contractors like First Quality Roofing & Insulation will install your new roof with utmost precision. You can make their work easier by creating an open line of communication.
Since you're the homeowner, you have the right to make inquiries and ask for progress reports. At the same time, it's advisable to take your contractor's recommendations seriously because they're speaking from a professional perspective. The best way to stick to your budget is to hire a reputable roofing company. Their work ethic, attention to detail and commitment to the schedule will result in long-term savings on repair and maintenance.
Turn to the Pros for Comprehensive Roofing Solutions
At First Quality Roofing & Insulation, we offer comprehensive roof replacement solutions. We undertake the entire process, from evaluating the damage and removing the old roof to installing a more durable alternative. Associated roofing services include attic insulation, roof repair and general maintenance. We also offer affordable financing options to fit your budget. Contact us today at 702-262-7847 for more information.