Between the sun, the heat, the wind, and the occasional strong storm, the roof of your Las Vegas home is under constant assault from the elements. While it may be impossible to prevent all wear and damage to your roof, there are plenty of practical measures that you can take to prolong its lifespan and protect your home for as long as possible. Here are some of the top roof maintenance tips that will help you get the most out of your roof:
Roof Maintenance Advice to Keep Your Roof in Good Repair
1. Ventilate the Roof Properly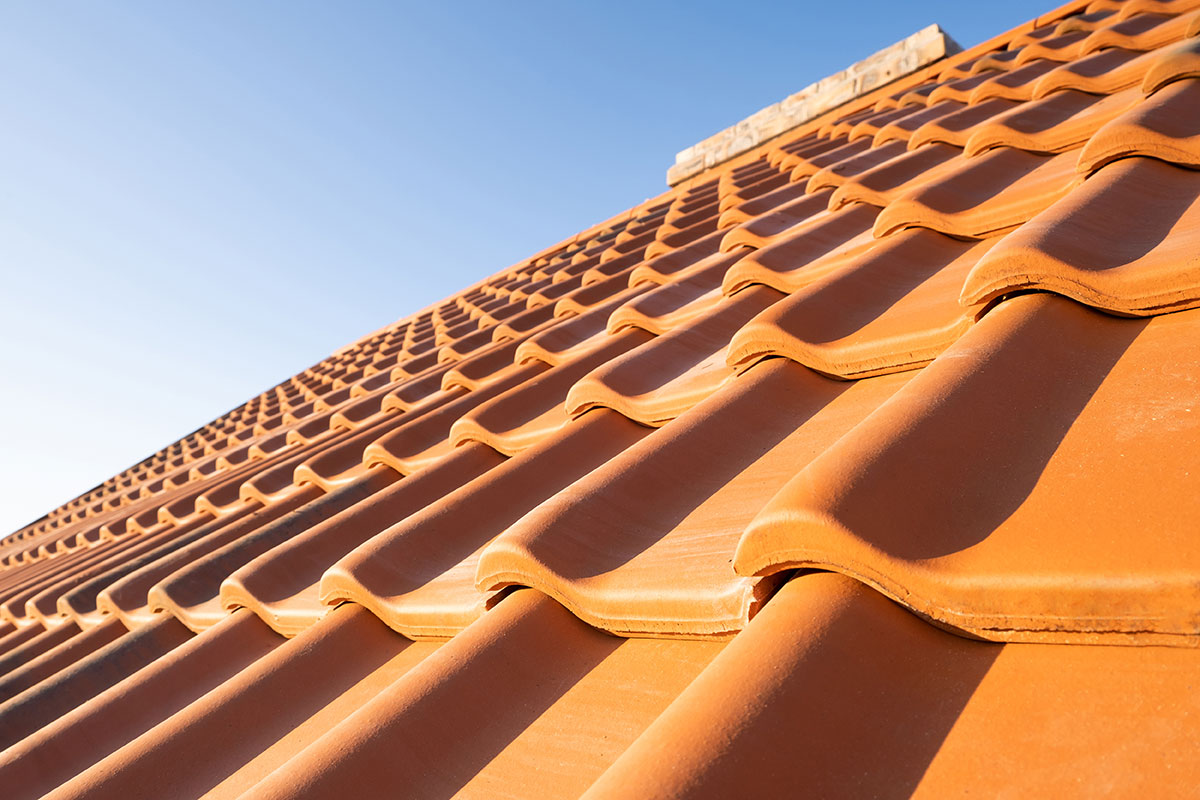 Heat rises, and during the summer, excess heat can collect in the attic of your home, heating the underside of the roof. For metal or tile roofs, this may only result in a bit more expansion and contraction as temperatures vary between day and night, loosening fasteners or flashing, but for a roof with asphalt shingles, this can spell disaster for their integrity. They can begin to curl, crack, break, or fall off the roof, and the granular surface can break down, clogging your gutters with grit.
To protect your roof, make sure it has adequate ventilation, with permanent vents installed in the eaves and near the ridge to allow air to flow freely along the underside of the roof. This will also help with condensation problems in the winter, minimizing water damage as moist heat rises into the cool attic. Need help determining if your attic is properly vented? Talk to our roofing experts today.
2. Insulate the Attic
Along with maintaining proper ventilation, insulating the attic can be an effective way to protect your roof and maximize its service life. By moderating the temperature in the attic, you can avoid unnecessary heat damage to the roof in the summer, as well as condensation damage in the winter, while making your home more comfortable and energy-efficient. Adding a radiant barrier can also serve to reflect some of the sun's heat, reducing the temperature of the roof and the rest of your home. At First Quality Roofing & Insulation, our experts can recommend the best types of attic insulation for your home, and we can provide complete, professional installation.
3. Be Mindful of Roof Problems
Keep an eye on your roof, especially after strong storms or high winds, looking for signs of damage or leaks. Call an experienced professional right away, such as our team at First Quality Roofing & Insulation, if you notice any problems like loose or missing shingles, damaged flashing, sagging gutters, disconnected downspouts, damaged fascia, loose metal panels, or cracked tiles. Be wary of any moisture or stains in the attic, and if the roof, valleys, ridge, or other areas of the roof appear to be sagging or crooked, have the roof inspected as soon as possible.
4. Schedule Regular Inspections
There is only so much that you can see from the ground. To truly monitor the condition of your roof and catch problems early, it is best to have it inspected regularly, at least once every few years. At First Quality Roofing & Insulation, we recommend annual inspections to keep your roof in the best possible condition. We feature a comprehensive, 14-point roof inspection process that is designed to catch problems like missing or damaged roofing materials, damaged flashing, leaks, loose fasteners, damaged roof decking, damaged rafters, rotten fascia boards, or damaged gutters. If we find any problems, we will recommend the best repair options for your budget. We offer great financing options for roofing repairs, as well as complete roof replacements, when necessary.
5. Repair Leaks Quickly
If you notice a leak in your roof, no matter how large or small it may be, have it repaired as quickly as possible. Not only can the leak be a sign of more extensive roof problems, but it can also expand with time and cause extensive damage to the roof decking, rafters, attic floor, and the rest of your home. Our experts at First Quality Roofing & Insulation can quickly assess the extent of the damage and offer the best roof repair options for your needs. We can also document the damage to help with home insurance claims, and we offer attractive financing options for damage not covered by your policy.
6. Keep the Gutters Clean
Gutters are responsible for collecting rainwater and diverting it safely away from your home. If they become clogged with vegetation, shingle grit, bird nests, or other debris, the water can back up, spilling over onto the siding or wick up the underside of your roofing materials. This can cause costly water damage, rotten fascia, rafter damage, mold growth, and more. Periodically have the gutters inspected and cleaned, make sure the downspouts are connected and diverting the water properly, and if you live in an area with tall trees, consider installing gutter guards to keep leaves and vegetation out of the gutters.
7. Remove Debris from the Roof
If you notice debris like branches, leaves, cardboard, or foreign objects on your roof, have it removed as soon as possible. Such debris can alter the flow of water, diverting it to areas that may be less protected against water intrusion than others, or the debris may cause damage to the roof surface itself. It is best to keep the roof as clean as possible so that you can spot any damage right away when it occurs.
8. Choose the Best Roofing Materials
When you do need to have a roof repaired or replaced, choose the best materials and type of roof for your needs. With the Las Vegas heat and sun, for instance, less-durable materials like three-tab shingles are often not cost-effective. Stronger architectural shingles, metal roofs or tile may be the better option. With very little snow or rain to worry about, smaller slopes are common and can often be better for maintenance, as well as collecting water for a garden.
When it is time to replace your roof, talk to our experts at First Quality Roofing & Insulation. We can recommend the best roofing materials for your home and budget, and we can provide a professional, high-quality installation that is backed by a full 10-year warranty.
9. Invest in a Preventative Maintenance Plan
Periodic maintenance can help you get the most out of your Las Vegas roof. At First Quality Roofing & Insulation, our Preferred Maintenance Program offers great protection for your roof at a fair price. Our experts will periodically inspect your roof for problems and perform critical maintenance that helps to keep your home dry and your roof protected.
Maximize Life of Your Roof with First Quality Roofing
When you need a roofing company you can count on to protect your Las Vegas home from the elements, choose First Quality Roofing & Insulation. We are one of the leading roofing contractors in the Las Vegas area, and we provide everything from roof maintenance and repair to full roof replacements, new installations, insulation services, and more. We serve both residential and commercial clients, and we offer the quality workmanship that you expect of a locally-owned company.
Call us today at 702-262-7847 or contact us online to schedule roof maintenance or replacement in Las Vegas, Henderson, Mesquite, or the surrounding areas.