Your roof is one of the most important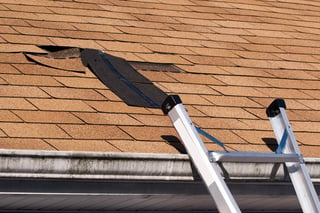 parts of your home, since it provides vital protection to every part of it. It's easy to not give your roof much thought – until it starts to develop problems. You'll then have plenty of questions and will want to get all the information you need to make the best possible decision.
That's why First Quality Roofing & Insulation offers a free compilation of frequently asked questions about Las Vegas roof repair. Here's a sampling of some of the FAQs, along with edited examples of the kind of information you can receive:
How long do roofs last?
Some materials last longer than others, so this can impact your decision about whether to repair or replace your roof. When a roof is near the end of its lifespan, a replacement may save you money in the long run. If you do decide on a replacement, you'll want to balance the price of your roofing material against its longevity.
What causes roofs to wear out?
Knowing the factors that can shorten your roof's lifespan can help you ensure yours lasts as long as possible. For example, if you have inadequate attic ventilation or insulation, your roofing material can decay more quickly.
Does a leak mean your roof needs to be replaced?
A leak is a definite sign your roof has damage, but that doesn't necessarily mean it needs to be replaced. If the damage is detected relatively early, a Las Vegas roof repair may help extend your roof's longevity in some cases.
How can you make sure you choose the right company for your roof repair or replacement?
A prepared list of questions to ask can help ensure you choose a reputable and reliable company to do the work. For example, you should always ask whether you'll receive a written contract, which helps spell out exactly what work will be done, what it will cost and when it will be completed.
How can you take care of your roof so it stays in the best possible condition?
Regular, professional inspections are a crucial component to taking care of your roof. Although you may be able to detect some very obvious damage from the ground, such as missing shingles, other damage is harder to detect. It takes a trained professional up on your roof to spot each sign of trouble before it gets worse.
To find out more about Las Vegas roof repair, download First Quality Roofing & Insulation's free guide to Frequently Asked Question about Roof Repair. And if you need more help, have more questions, or would like to have one of our specialists check out your roof, contact us today at 702.262.7847!