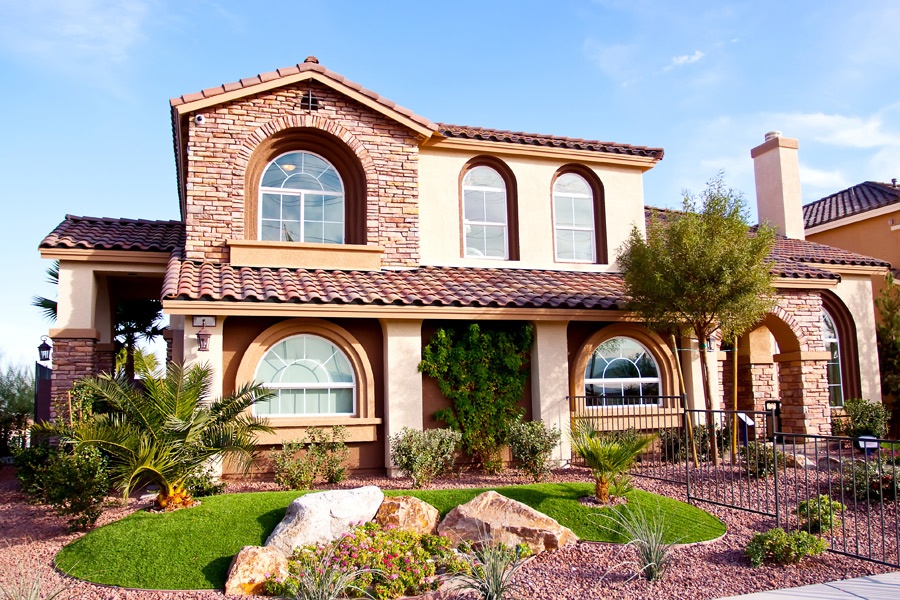 When someone you hope to impress is on their way over, you need some hurry-up home maintenance projects to improve your home's curb appeal. Keep in mind: having the right tools on hand will help, so you might have to parse this short list. But this move will just give you something to look forward to next week, when you can further revel in how just a little money and elbow grease can make your front entryway worth a double-take. Consider:
Rally the rusted railings
Rusted metal railings are eyesores that can make your entire entryway look tired and neglected. If you've been putting off this home maintenance job, you may be overestimating its scope. All you need is a stainless steel brush – and preferably one that can reach into corners and tight spots. When you're done scrubbing, brush on a coat of rust neutralizer to preserve the surface – and your hard but speedy work.
Match your metals
Take a step back from your entryway and look closely at the metal accents: the house numbers, door knocker, mail box and fixtures. Do the metals match? Are they in pristine condition? If not, rough them up with sandpaper to remove the sheen so two coats of brush-on or spray paint can unify and energize your entryway.
Invigorate porch furniture
Keep the sandpaper and paint handy – or grab another color. Once you see how fast and easy it is to invigorate objects with paint, you'll want to turn to your porch furniture next. Even wicker can (and arguably, should) be painted to give it new life.
Stem your sighs over your siding
It may not be a glamorous job, but there's no denying how much better your siding will look when you use a water wand attached to a garden hose to flush dirt from the surface. (Most wands come with extended arms so you can reach nearly 4 feet.) Plus, you'll spare the expense of paying a professional to do this home maintenance job for you.
Dirt? What dirt?
Power washers are too strong for some jobs (like rinsing off the outdoor component of your air conditioner). But they're ideal for blasting caked-on dirt and mud from sidewalks, driveways and pavers that remain stubbornly intact when confronted with the delicate stream of a garden hose. Merely aim, sweep the surface and wait for the surface to dry.
Light up your walkways
With only one hour, you'll have time to stake solar lights along your sidewalk. (However, you'll have to wait at least 24 hours for the solar arrays to absorb enough sun to glow by night.) But in the meantime, you can relish the look of the lights, which can add instant style and visual interest.
When you have more time on your hands, be sure to read another helpful article from First Quality Roofing & Insulation: "10 projects to enhance curb appeal."