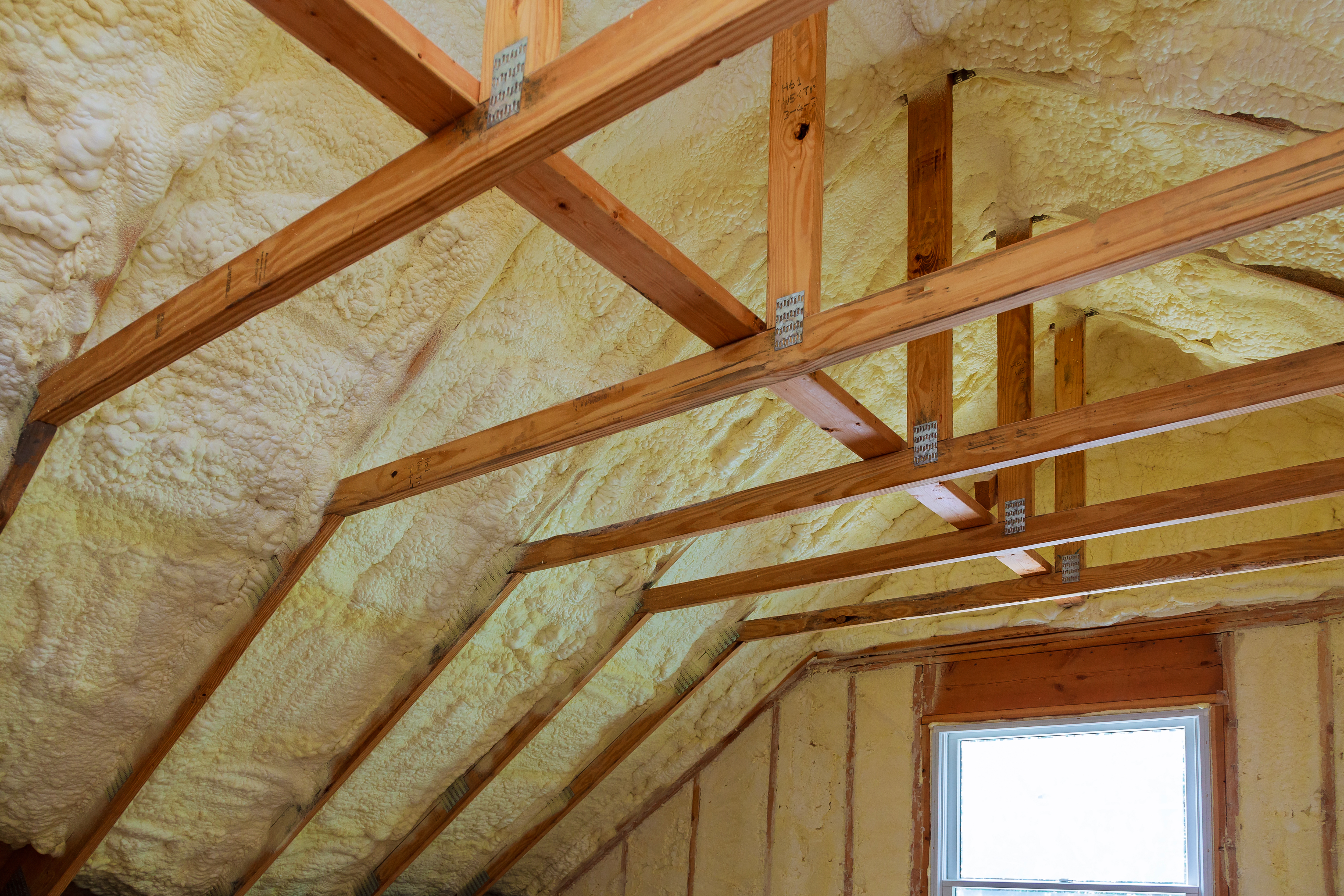 The importance of insulation in your home can never be under-estimated. Here are some more insulation facts every homeowner should know, along with a few tips to help you make the right insulation choices for your home:
Home Insulation Facts to Be Aware Of
Keep the Attic Vents Clean
The purpose of vents is to facilitate the movement of warm air out of your home. When they are clogged by dirt or debris, the warm air that gets into the attic won't be able to escape, resulting in it being trapped in the attic. The resulting high temperatures force your heating and cooling system to work overtime, leading to high energy bills.
Other than that, blocked attic venting in areas with snow exposes your roof to the risk of ice dams. This happens due to the high temperatures on the roof deck that melts the snow, trapping water behind the ice and consequently putting your roof's health at risk.
Keeping your vents clean and dust-free helps you achieve better air quality in your home. Always ensure that all the vents are clean and unobstructed. You can either use compressed air or a pressure washer every few years to keep the vents clean, but ensure you avoid getting too much water into the attic. If you live with lots of trees around, you may want to clean them more often due to the falling leaves.
The Higher the R-Value, the Better!
R-value refers to the ability of insulation material to resist heat flow. It is typically the measure of how efficient insulation material is in obstructing the flow of heat through it. The higher the R-value of the insulation material, the more efficient it is in keeping your home comfortable during extreme temperatures.
Typically, the R-value of any insulation material depends on factors like thickness, the density of the insulation material as well as the type of material. Other factors that may affect the R-value of insulation material include age, temperatures and the level of water retention.
Thick insulation materials usually have higher R-values. However, this doesn't apply to blown-in insulation since the thicker the insulation the more the weight it exerts on itself, causing it to settle much faster. As such, the thickness of loose-fill insulation materials makes no significant improvement in its R-value.
If you are looking to keep your home's insulation in good condition for long, ensure you have it installed properly by a professional. Always check with your local codes to establish the required R-value for your home before installing insulation to ensure that your home is compliant and energy-efficient.
Always Plan Ahead
The key to successfully completing your home's insulation projects lies in proper prior planning. Whether you want to upgrade your insulation or perform a complete replacement, you can make it easier by combining it with other renovation projects going on in your home. For example, if you have some plumbing work to do, you can have water pipe insulation installed during the process.
It is important to always have the bigger picture when undertaking any home improvement project. By taking advantage of ongoing projects to fix related insulation issues, you save on time. What's more, you save you and your family multiple inconveniences that come with home renovation projects as you would have completed two projects at once.
Notch Batts Around Electrical Boxes
To insulate around electrical boxes, cut the batts so that they fit snugly around the electrical boxes. You should place the batts against the electrical boxes and cut them out for a good fit to avoid any gaps. When trimming the batts, be careful not to cut too deep as you may cut the wires. Also, ensure that you don't get bits of insulation material inside the electrical box.
Use Expanding Foam to Cushion Fragile Items
Expanding foam is a versatile product and its use is not limited to filling gaps in the attic. You can use expanding foam to cushion fragile items when packing so that they are not damaged by impact or adverse temperatures. To do this, you will want plastic bags to double wrap and also cover your fragile items. Spray your box with up to 2 inches of spray foam and wait for it to expand and harden before placing your wrapped fragile item in the box. This will take you around 45 minutes.
After placing your items in the box, cover them with a large plastic bag then fill the box with spray foam, leaving enough space for it to expand. Let it rest overnight before handling the package the next day. If by any chance you use too much foam, you can simply cut it away the next day.
Split Batts to Insulate Around Cables and Pipes
Installing batts around pipes and electrical cables can be a little bit challenging. Wrapping the insulation batts around cables and pipes or stuffing them behind the wires and cables reduces the effectiveness of the insulation materials. Instead, tear the insulation batt into two along the vertical weaves t obtain two slips. Lay the first one behind the obstacle and the other insulation in front such that the cable or pipe is in between.
When to Replace Your Attic Insulation
Be sure to schedule an insulation evaluation to determine best next steps for updating your attic insulation. Most times, you can just add a new layer of attic insulation to your existing one instead of completely removing old insulation. However, there are situations where the insulation is damaged completely such that it is no longer efficient and even pose health risks. This is when a complete insulation replacement is the only option. Below is evidence that you need to get rid of your attic insulation and get a new one.
Wet insulation: The water damages the air pockets, rendering the insulation ineffective. It also encourages the growth of mold.
Presence of mold: Moldy insulation is not only a health hazard but also a threat to the rest of the furniture in the house as the spores can spread quite fast. Mold may also result in an unpleasant smell, tampering with the quality of air in your home.
Pest infestation: Birds, rats and insects can make your attic their home and cause damage to the wiring and even the insulation. If you notice pests in your attic, it is high time to replace your insulation. Replacing your insulation after getting rid of critters reduces the chances of harboring their offspring, in case they lay their eggs or reproduce on the insulation materials.
Insulation containing asbestos: Old insulation that dates back to the 1970s and before has high chances of containing asbestos which is toxic in nature. If you are not sure whether your insulation material contains asbestos, have it checked by a professional. Never attempt to remove insulation containing asbestos on your own as it is carcinogenic. Instead, contact a professional remediation company.
Your Home Needs Sufficient Insulation: Call First Quality Roofing & Insulation
As a homeowner, you need all the insulation facts you can get to help you safeguard the comfort of your home and cut down on energy expenses. If you are in Las Vegas and would like to have your attic insulation checked or fixed by reliable experts, contact First Quality Roofers & Insulation today!