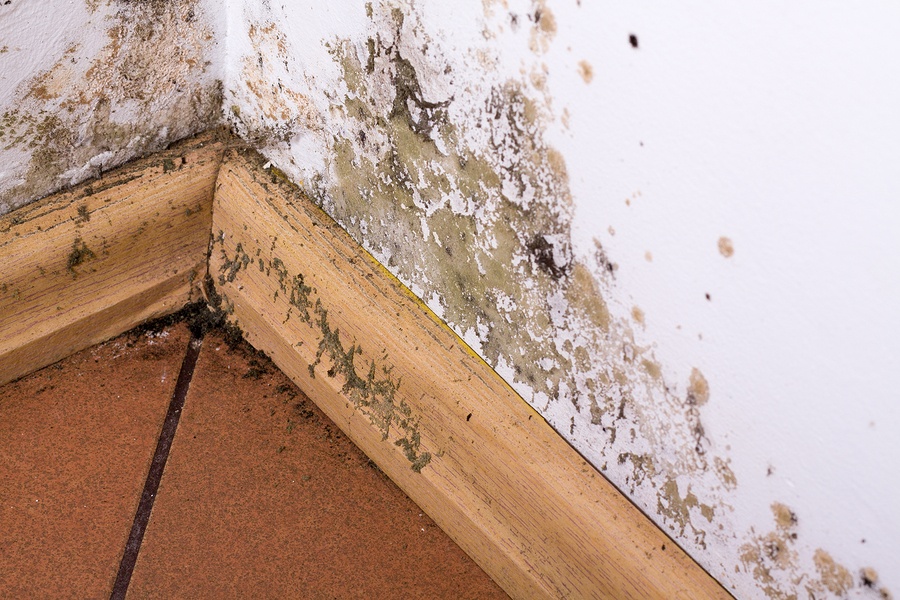 Too many homeowners assume that mold damage is covered by their homeowner's insurance policy, only to realize that it isn't. They learn the hard way that even one inch of water can wreak physical and financial havoc. As the National Flood Insurance Program notes, an "average" claim that includes the cost of replacing flooring, molding, drywall, and furniture can easily reach nearly $8,000.
What Your Homeowner's Insurance Covers
In reality, homeowner's policies usually do not cover mold damage that result from high humidity, a preventable water leak or standing water. On the other hand, the policies usually – but not always – cover mold that was caused by what the insurance industry calls "covered" or "named" perils.
Covered perils that cause mold include the following:
Accidental and/or sudden overflow or discharge of water from appliances, plumbing, furnaces, air conditioners, and sprinklers
Fallen objects
Fire
Lightning
Theft
Vandalism
Weight of snow, ice and sleet, as well as frozen and ruptured pipes
Under these terms, a homeowner's insurance policy will probably pay to clean up and repair:
Mold that grows after a broken washing machine hose floods your laundry room with water.
Mold that forms after a pipe bursts in your home, saturating the drywall.
Note an important exclusion from the list of perils: floods. Most homeowner's insurance policies do not cover water and mold damage caused by flood water. This is why many people who live in flood-prone areas take out separate flood insurance policies. But even these policies insist that the mold (or mildew) was not exacerbated by the homeowner's failure to properly safeguard their home.
That said, your policy will probably not pay to clean up and repair:
Mold that grew in an unventilated bathroom.
Mold that entered your home from clogged gutters.
Mold caused by broken roof shingles.
It may strike you as unfair, but insurers expect homeowners to ventilate their bathrooms, keep their gutters clear and repair old roofs. In other words, they expect homeowners to stay proactive about home maintenance.
Read your homeowner's insurance policy carefully to see if or how it addresses mold claims, then be sure to take proactive steps to protect your home. Contact First Quality Roofing & Insulation today at 702-262-7847 to schedule a roof inspection.