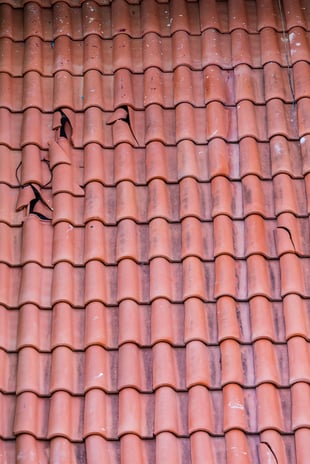 Your roof protects a very large investment – your home – but most people don't give it much thought unless there's an obvious problem. Roofs naturally deteriorate over time, and they can also be damaged by wind, the sun, moisture, trees, and birds, squirrels, or insects. Many issues can't be seen from the ground, and the sooner an issue is detected, the better, because it will only become worse over time. Your home may be damaged and what was once a simple repair may progress to the point where your entire roof needs replacing. That's why it's important to have a Las Vegas roof inspection twice a year.
What does a roof inspection in Las Vegas include?
You may be able to spot a missing shingle or other very obvious damage from the ground, but a 14-point roof inspection from the professionals at First Quality Roofing & Insulation includes a thorough inspection from up on your roof, closely examining each component for signs of damage or improper installation.
We'll check roofing material for subtle signs of damage, such as brittleness caused by the Las Vegas sun. Our inspector will also check gutters, downspouts, flashing, valleys, and storm collars and make sure that water is being properly funneled off of your roof and away from your house, where it could cause foundation damage. First Quality Roofing & Insulation will also check your attic for evidence of moisture or dry rot and make sure you have the proper amount of insulation.
Why it's important
If a problem is detected, we can fix it before the problem becomes worse. For example, a loose or deteriorating shingle or tile can cause a leak. It may be in an area that isn't readily noticeable, such as your attic. By conducting an inspection, we will be able to catch the issue before it causes any damage.
If it's allowed to continue for too long, you could have a severe leak that damages the interior of your home. It could even develop a mold problem as a result.
Contact First Quality Roofing & Insulation for a professional Las Vegas roof inspection. We'll make sure your home is adequately protected and will explain your options if we detect any issues.