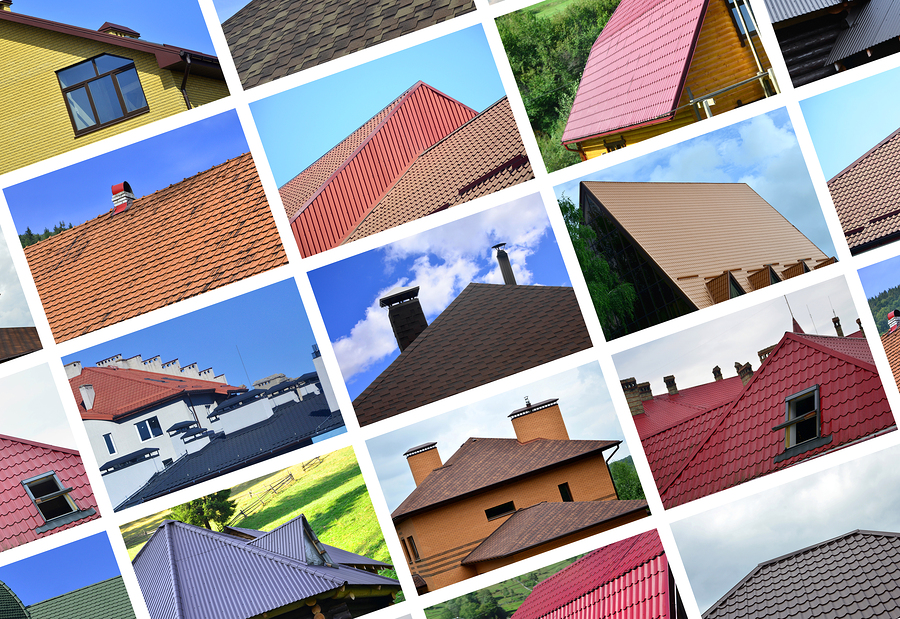 If you are in the process of building a house or remodeling your roof, then it is time to take a look at different types of roofs. The following are the four most popular types of roof material sold in the country today.
Popular Roof Material
Asphalt Shingles: If you are on a budget, then it is difficult to beat the sheer versatility of asphalt shingles. Commonly known as shingles, they come in a variety of styles as well as thickness. The most basic of all asphalt shingles are referred to as 3-tab shingle. However, the most common one used today is known as a laminated shingle. The way layered shingles are manufactured gives them a three-dimensional appearance when applied to a roof. Whatever type of shingle you choose, you will be happy to know that they are all rated Class A, for their fire-resistant properties. In fact, since shingles can withstand fire very well, your homeowner's insurance company will give you a reduced rate. Moreover, shingle manufacturers also offer warranties on their products.
Metal Roofs: The next time you look at a roof that is made of metal roofing products, you will be forgiven for thinking that it may be clay tiles or even shingles. That's because modern metal roof manufacturing techniques have a come a long way and they can make it look like several different types of roofing materials. Since it is made with galvanized metal such as copper, steel or aluminum, it will last longer and has great heat reflective qualities. Like shingles, metal roofs also have a Class A rating in the fire resistance department. On the downside, metal roofs are costlier than shingles.
Cedar Shakes: Having been around for 100 years, cedar shake roofs are hands down one of the nicest looking roofs. The fact that they are still popular after all these years is a testament to their popularity. As the name shows, they are made with cedar wood and have a natural resistance to decay and rot and have a deep, rich appearance. The tradeoff to amazing looks and long-lasting qualities is that cedar takes more time and skill to install. However, if you are willing to do it, you will have the best looking house on the block.
Slate Shingles: If you are feeling a bit adventurous and want to do something that is different from the rest of the herd, then you could always consider slate shingles. Out of the more exotic roofing types, slate is perhaps the most popular. The jet-black appearance has a classy look matched by few other roofing materials. Slate is a tough material and capable of handling just about anything nature throws at it. It is also easy to repair.
Contact First Quality Roofing & Insulation today! We'll help you determine the roof material that is right for your home and budget. Call 702-262-7847 to schedule an appointment.