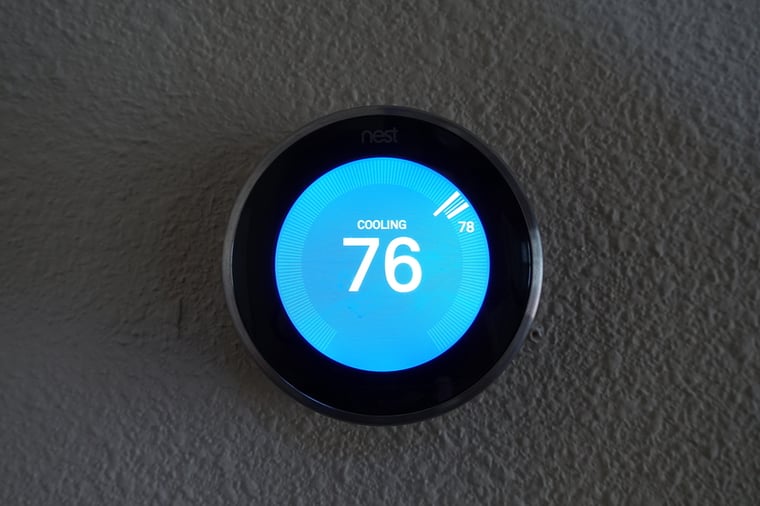 Even though summer is officially in full swing, it's never too late to prepare your home for hot temperatures. Historically, some of the hottest days of the year occur in July and August. A few strategic moves can help you keep your home at a comfortable temperature and lower your energy bills. Get started now on these simple tips to prepare your home for a hot summer.
1. Replace Your Windows
A large percentage of unwanted heat enters your home through windows. If your windows are old or simply not energy efficient, replacing them is an easy way to help your entire home stay cool.
New windows not in your budget? Try adding low-E film to your windows to improve your home's overall insulation. You can also install blinds, drapes, or exterior shades and close them during the warmest parts of the day.
2. Install Ceiling Fans
If you have a room in your home that constantly feels stuffy, no matter how much you run the air conditioner, adding a ceiling fan will help improve the airflow of the room. When you run a ceiling fan counterclockwise, it moves warm air to the top of the room while displacing cold air to the lower portion of the room. During the winter months, you can switch the direction of the fan so that it pushes warm air away from the ceiling and to your living spaces.
3. Paint Your Home's Roof a Light Color
Though roofs with dark shingles are lovely, they absorb heat, allowing it to enter the attic in your home. When you paint your home's roof a light color, it will reflect the sun's rays back into the atmosphere instead of permitting them to enter your home. The less heat that enters your home, the less resources you have to spend keeping it a comfortable temperature.
4. Add Extra Insulation to Your Home
A commonly overlooked item in many homes is the insulation. Your home's insulation is an important component for keeping the air inside your home from escaping. Check out the attic and other areas of your home that don't have air conditioning; if the insulation looks a little skimpy, you should explore installing additional insulation to optimize the energy efficiency of your home.
5. Opt for a Programmable Thermostat
An easy way to lower your cooling bills is to raise your temperature during the portions of the day when you aren't home. However, when you come home and lower your thermostat to a comfortable level, your home must temporarily expend more energy to lower its temperature. Prevent this from happening by installing a programmable thermostat.
A programmable thermostat will gradually lower and raise your home's temperature according to your specifications. preventing wild fluctuations that can negatively impact your power bills.
Contact First Quality Roofing & Insulation today at 702-262-7847 to schedule your insulation evaluation.