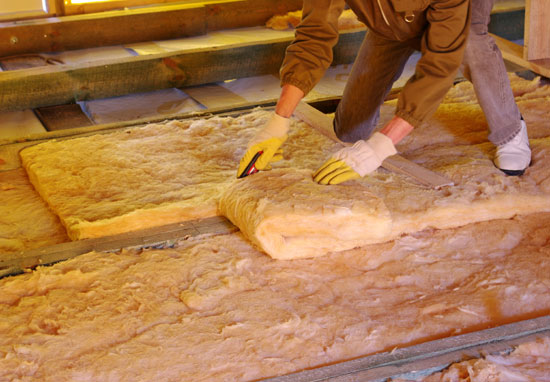 If you have lived in Las Vegas or the surrounding areas for more than a year, it often seems as though there are only two seasons: hot and cold. This likely means you are spending a fortune heating and cooling your home. Perhaps you have considered new attic insulation but were hesitant about the pricing. It is important to note, however, that I could be costing you much more to not get it done.
First Quality Roofing & Insulation knows exactly how much attic insulation Las Vegas homeowners need to save huge on their energy bills. Some clients have reported that their air conditioner runs half as long as it did before getting new insulation. Another important aspect to consider is that heat rises, so during the winter, you can either keep the heat in your home, or let it rise up through the attic and disappear.
You may not be aware of the different types and amounts of insulation needed to obtain the R-value required depending on the type of home, attic, and roof you have. First Quality Roofing & Insulation will take the mystery of this, as our experts know what type of attic insulation Las Vegas homes require to keep their houses cozy and save on energy bills.
Our professionally installed attic insulation will:
Save money by lowering your utility bills.
Keep you cooler on 100+-degree summer days.
Keep your home warm and cozy in the winter.
Improve the ventilation and any moisture build-up to prevent unhealthy mold and mildew growing in your home.
Utility bills won't be the only place you experience savings. First Quality Roofing & Insulation is constantly keeping up with energy rebates and tax credits to pass extra savings on to you.
To start saving money now with attic insulation, Las Vegas homeowners should contact
at 702.262.7847 to schedule an appointment today. Don't forget to ask about our 17 point roof inspection to prevent small problems from turning into big problems!