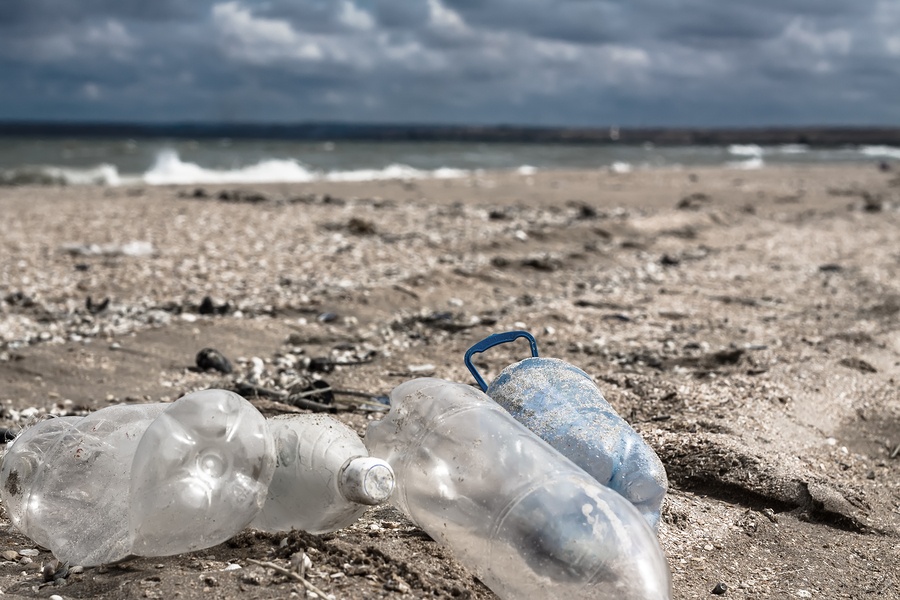 The average American produces about 4.5 pounds of garbage per day. There is more waste in Nevada landfills than any other state in the country, or the equivalent of 38.4 per tons of waste per person. By putting some simple conservation ideas into action, you can reduce the amount of waste you produce.
Take reusable shopping bags to the grocery store. If you're not doing so already, you may be forced to since grocers are abandoning both paper and plastic with greater frequency.
Avoid buying foods packed in heavy plastic and boxes; purchase loose, fresh produce; and try to buy bulk items when you can.
Start a compost pile. Food scraps represent a large portion of waste in most American homes and

the greatest source of waste in landfills

.

If food has spoiled,

designate an outdoor area

,

about 3 feet high and wide, to help enrich the soil in your backyard.
Reduce the number of paper napkins you use every day. Americans use about six napkins a day, which adds up to 2,200 a year. You could replace them with cloth napkins, but you're right to be concerned about the extra water you'll need to launder them. (Newer washing machines use about 25 gallons of water; older models might use 40.) But you can use cloth hand towels in the kitchen rather than paper towels.
Avoid using disposable items for meals, such as paper or plastic plates and cups and plastic utensils. Obviously, your dishwasher uses water, too (about 6 gallons per load), but plastic in particular has turned out to be a major enemy of the environment,

taking up nearly 13 percent of the space at landfills.
Cut out or at least curtail a plastic water bottle habit. You may not be able to beat the convenience of grabbing a case of water, but this is one consumer habit that has gotten out of hand. Americans now toss out about 22 billion water bottles a year, and about

8 of those tons end up in the oceans

.
Make your own all-purpose household cleaner. Mix a 50-50 solution of vinegar and water and put it to work on dozens of household surfaces, from glass and countertops to floors and shower doors. (Just don't use it on wood.) Reduce the number of plastic cleaning bottles that may be hogging space in a cabinet, too.
For more tips on how to reduce waste, and the benefits of doing so, check out this blog post: