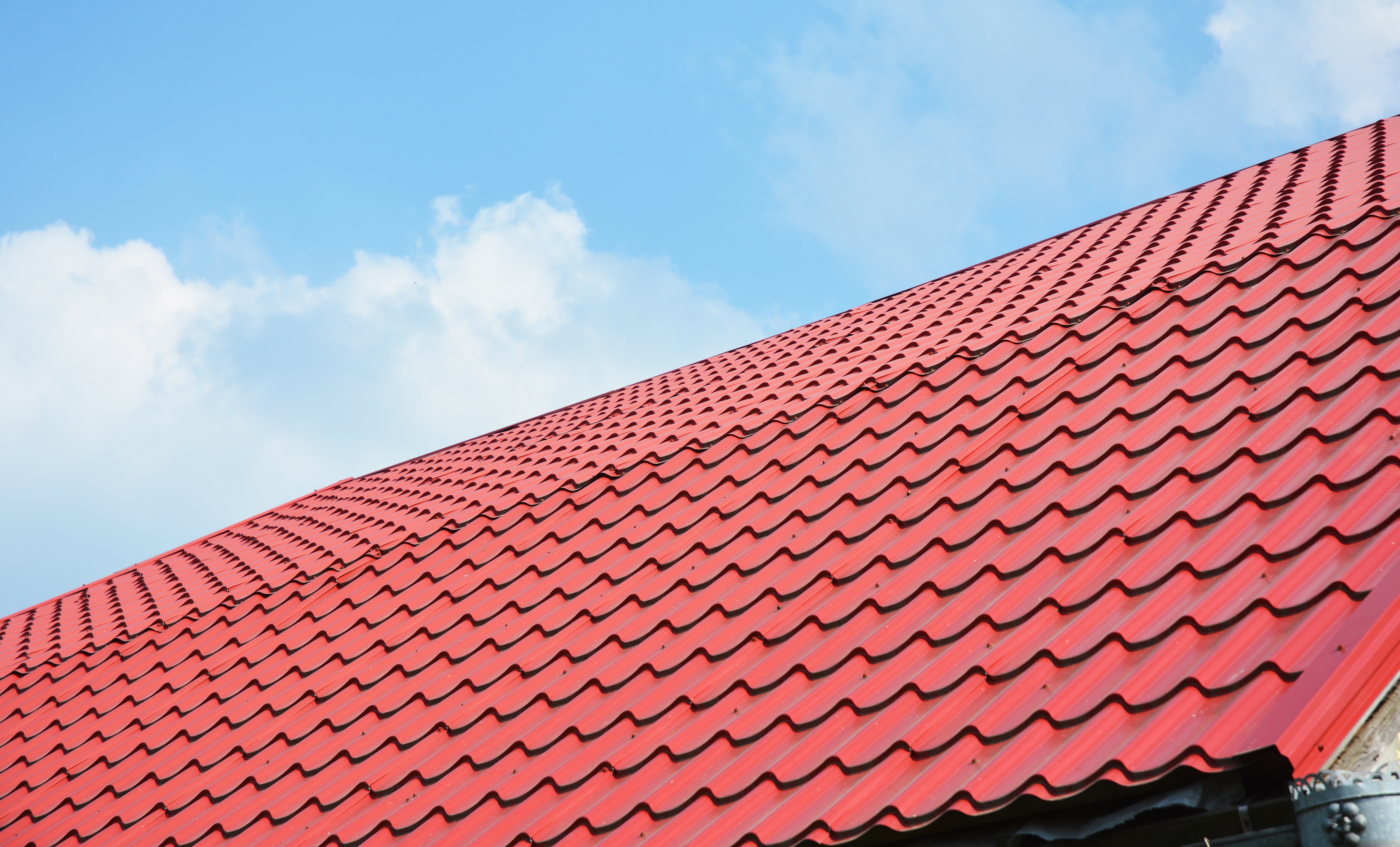 Many people want their home to blend in, not stand out, on a block. Then there are those homeowners who abandon convention and make design choices that are bolder and more daring. If you belong to the latter group and you're mulling color choices for a new roof for your roof replacement, the verdict on 2018 roofing color trends from the Metal Roofing Alliance is in.
2018's Roofing Color Trends
Pantone chose ultra violet – Pantone No. 18-3838 – as the color of 2018. The alliance clearly picked up on Pantone's spirit and infused some patriotism by selecting bright red, brilliant white and deep, sea blue as its top shades for metal roofs in 2018. The middle color may be most appealing to Las Vegas homeowners, especially when you consider that a white metal roof can be about 50 degrees cooler than an asphalt shingle roof in any color.
Renee Ramey, Executive Director of the MRA, advises not to discount those deep reds and blues. "This year, homeowners are seeking out bolder shades that draw attention and make their home distinctive," she said. "People are getting creative and they are finding that the latest shades of metal roofing options allow them to do just that." The alliance also notes that "multi-tones" and organic hues such as copper, bright stainless steel and titanium will appeal to people who want their homes to teem with "one-of-a-kind appeal" as well.
Choose the Right Roofing Color for Your Roof Replacement
Roofing color trends can be fun to monitor and even more fun to emulate. That said, since metal is among the longest-lasting roofing material available, homeowners should be willing to live with their color choice for 50 years or more. Four pointers may help with this decision:
Choose a color that complements the style of your home.
The color should be a lighter shade if it is fully exposed to the hot Las Vegas sun.
You should select your color outdoors and view it at different times of day and under different conditions, from bright sunlight to overcast clouds.
Check out the alliance's free online visualizer, on which you can upload a picture of your home and see multiple color choices.
First Quality Roofing & Insulation can help you choose a roofing color for your roof replacement by showing you samples of various roofing materials. Contact us today at 702-262-7847 to schedule a free, on-site consultation. Keep up with the latest roofing color trends for a roof that will make you the pride of the neighborhood.