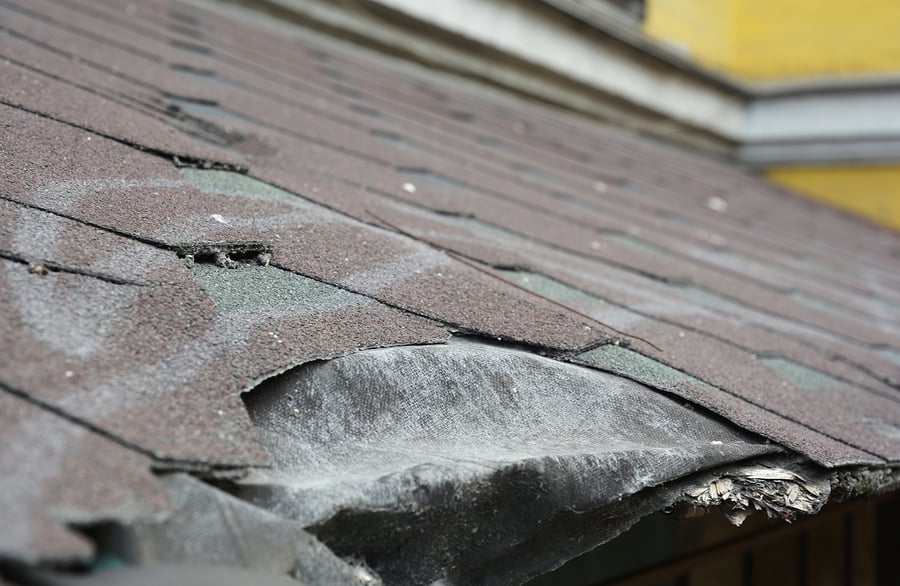 Your roof is one of the most important investments in your home. Unfortunately, it is also one of the exterior areas of a house where you're likely to encounter a problem. First Quality Roofing & Insulation has seen every type of roof damage, large and small. Though any sign of weakness or damage is cause for concern, we believe that you should especially keep a look out for these five common roofing problems.
#1: Leaks
No one wants a leaky roof. Most homeowners won't discover their roof leaks until they see water spots on the ceiling. This serious problem is all too common and can lead to significant expenses. If you ever find water damage on the ceiling, call for professional help. You can also check your roof periodically to look for any areas where water is pooling to proactively prevent leaks.
#2: Shingle Damage
Shingle damage is quite common because they are prone to many different types of destruction. Shingles can come loose or fall off as the sealant on their underside begins to wear. Weather, animals and environmental debris can also impact the shingles negatively. Look for dark patches on your roof where shingles may be missing. You can also check your gutters for excessive granule deposits which are indicative of broken or cracked shingles.
#3: Animal Damage
Throughout the day and night, many different critters may scurry across your roof. Animals like birds, rodents and insects can cause a variety of damages that can destroy the integrity of your roof. Always check for nests, hives or signs of wildlife presence on your roof and call a professional to help keep these pests away.
#4: Environmental Damage
Thankfully, Las Vegas homeowners do not need to contend with snow and ice. However, that doesn't mean that we're spared from other types of weather damage. While rain and wind are big concerns, don't forget that sun damage can also result in shingle deterioration, popped nails and flashing issues. Heat, UV rays and thermal shock harm the materials on your roof faster than you'd believe. Regular inspection and maintenance can help you stay aware and prevent environmental damage.
#5: Neglect
Roofing neglect is a problem we encounter all too often. Neglect allows roof leaks, shingle deterioration, and damage from wildlife and weather to create expensive problems that can ruin your roof and the interior of your home.
Don't let the integrity of your roof become jeopardized by damage. Routine inspections and maintenance provided by First Quality Roofing & Insulation is the best way to prevent and repair roofing problems before they cause irreparable damage. Our team of certified roofers will assess all areas of your roof and identify any spots that are at risk. Call us today at 702-262-7847 and let our roofing experts keep your roof safe and strong for years to come!